Filtered By: Sports
Sports
NBA: 'Inspirational' LeBron James already talking return to Manila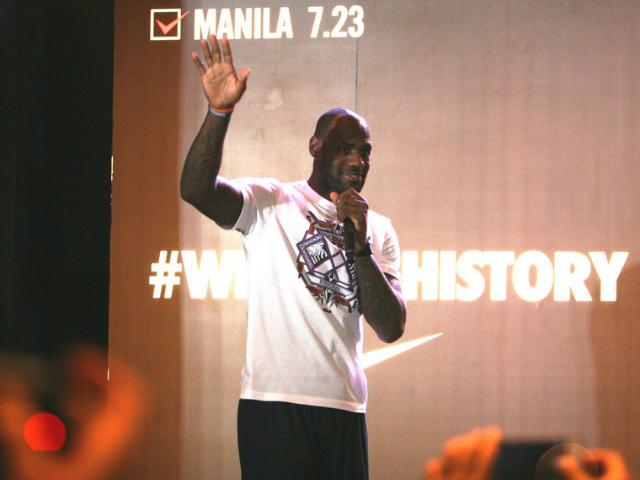 'Mabuhay!' says James, greeting those gathered at his press conference. Roehl Nino Bautista, GMA News
LeBron James told media Tuesday at a hotel in Makati that he was "happy to be here to inspire people," and quickly laid the groundwork for a second trip to Manila.
In a short press conference for his #WitnessHistory Nike tour, James said "I love the game of basketball and I am happy to be here to inspire people." He later added, "I can't believe it's my first time here and it definitely won't be my last."
James also touched upon the successful back-to-back title runs of his team, the Miami Heat, describing them as "emotionally draining." According to the reigning two-time Finals MVP, games in the playoffs were "maybe five times more difficult than a regular season game."
He also discussed his online presence, explaining, "For the most part, what I tweet, what I put on Instagram is who I am. Social media is a great tool to interact with fans." On the flipside though, he admitted that "there are people on Twitter who can get crazy sometimes, but I have nine-point something million followers, so I don't get to read all of it," in reference to haters or people sending him hate-tweets.
The 28-year-old also didn't want to talk about his part in NBA history quite yet, saying, "I don't think about it [his legacy]. I'm 28-years-old. I have a lot more to prove. I've got a lot more to accomplish."
James is a nine-time NBA All-Star, a four-time NBA MVP, and a two-time NBA champion, earning Finals MVP honors in both trips.
- AMD, GMA News