Filtered By: Sports
Sports
Ray Parks gets TNT's clearance to play in Japan B.League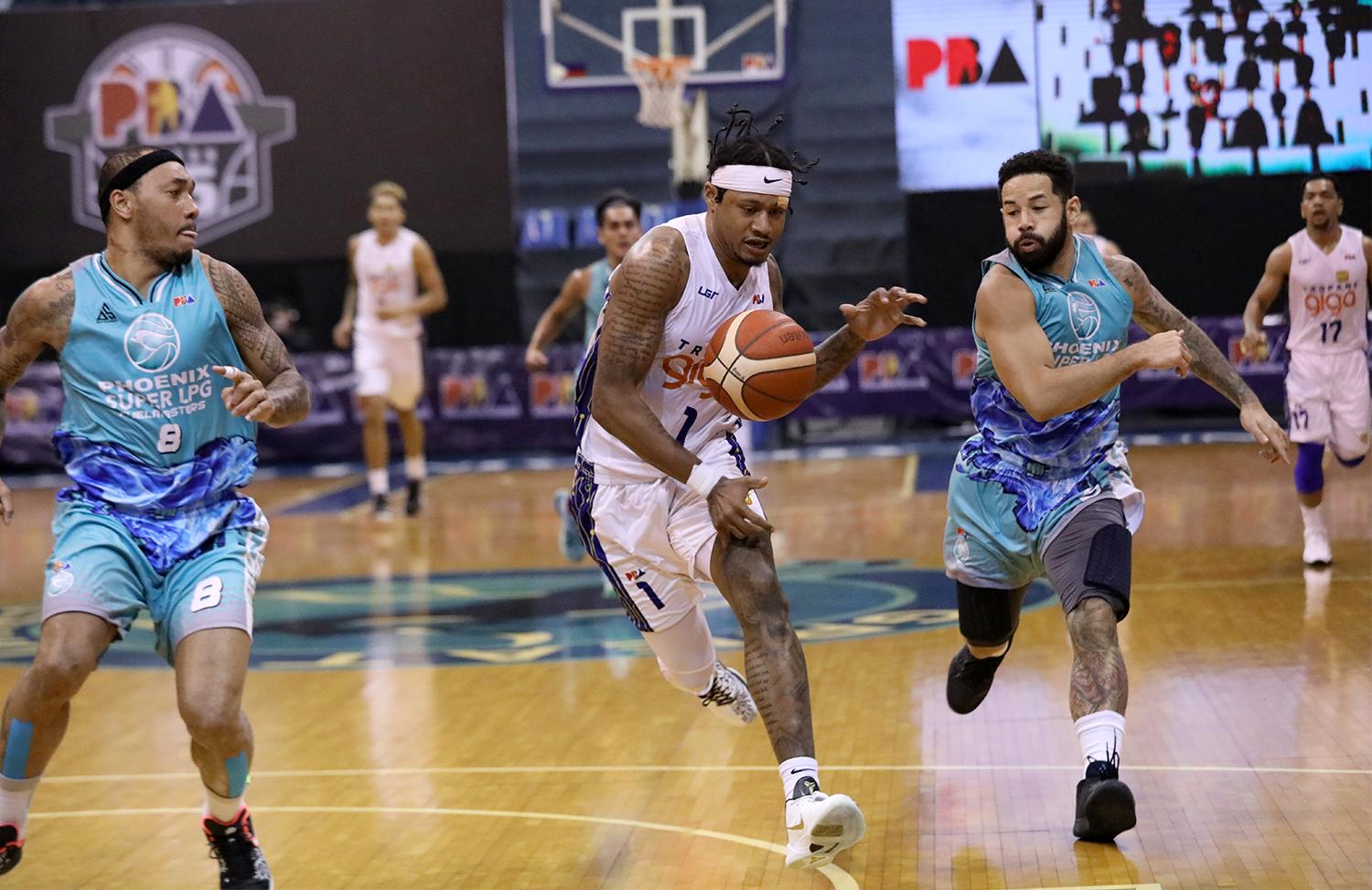 Ray Parks has secured the nod of TNT, his mother club in the PBA, to see action in the Japan B.League.
No less than Tropang Giga governor and league chairman Ricky Vargas revealed the news, saying that the B.League had sent a letter to the Samahang Basketbol ng Pilipinas (SBP) close to two weeks ago asking if Parks could play there.
Vargas added that SBP forwarded the letter to PBA, who then sent the letter to TNT management. Vargas said they did not have any objection and gave their clearance.
The official, however, did not disclose which Japanese team asked about Parks' availability.
"He asked permission but the one who wrote the letter to SBP was not him but the Japanese league. He was the one who told PBA and PBA was the one who asked me," Vargas told GMA News Online in a phone interview.
"I answered and said that we can clear Ray Parks to play in the Japanese league as requested, under the PBA rules."
If everything goes well, Parks would join a growing list of Filipino cagers who have decided to bring their acts to Japan.
Thirdy Ravena, who was the first Filipino to play as import in the league, is set for his second tour of duty with the San-en NeoPhoenix. Thirdy's brother, Kiefer, has also signed a contract with the Shiga Lakestars but a go-signal has yet to be issued by the PBA as he is under contract with the NLEX Road Warriors.
Brothers Juan and Javi Gomez de Liaño were also announced to be playing in Japan under the Asian Player Quota rule.
Juan is set to action with on for Earthfriends Tokyo Z in the Japan B.League Division 2 while Javi will suit up for Ibaraki Robots.
Recently, NCAA product Kemark Carino was also tapped to reinforce the Aomori Wat's in the Division 2.
"As far as (TNT) is concerned, we have told the PBA that we will give clearance to play in the Japanese league and not in an Italian league, not in Myanmar league, not in Thailand league. That's what he asked permission for."
Last March, just months removed from TNT's bridesmaid finish in the 2020 Philippine Cup, Parks took to social media to say that he won't be suiting up for the club come the next conference to attend to family matters.
That development, however, did not sit well with TNT brass.
Team owner and businessman Manny Pangilinan himself posted photos of Parks, which implied that he was not buying Parks' reasons.
—JMB, GMA News