Filtered By: Sports
Sports
Rockets' Jalen Green excited to represent the Philippines in the NBA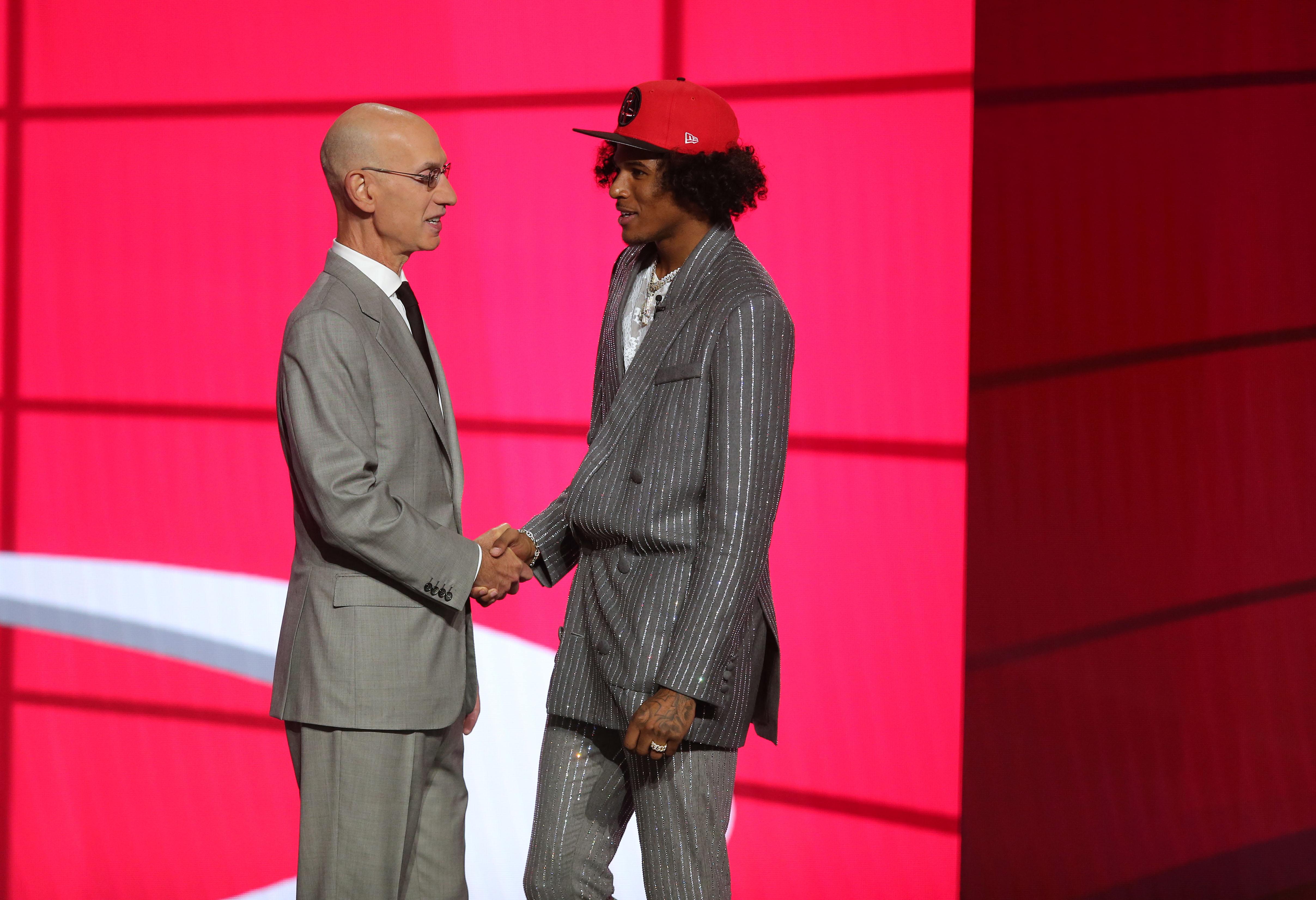 Filipino-American Jalen Green, the Houston Rockets' No. 2 overall pick in the 2021 NBA Draft, is excited to have the opportunity to represent the Philippines in the NBA.
And the fact that he was headed to Houston, a place known to have a large Asian population, including a Filipino community, seemed like a perfect fit for the 6-foot-6 guard out of G League Ignite.
"Man, I'm always excited to represent the Philippines. So, the fact that there's ties in Houston, it's kind of like it was scripted," Green said in a post-draft interview on Thursday (Friday in Manila).
"So I'm excited to take that out there and just represent and put on for the Philippines and can't wait to meet everybody and see the fans."
And Green isn't feeling any pressure despite knowing there's an entire country behind him, rooting for his success.
"From what I got that the Philippines love me for me. So I'm just going to keep being myself. I'm going to keep working hard and staying in the gym," he said.
"It's not really a responsibility, it's the game I love and they support me, so I just can't wait to get out there and just put on for them."
And when asked about a potential match-up with a fellow Filipino in Jordan Clarkson, Green said he was looking forward to it.
"I'm excited… I can't wait, I'll tell you that much."
—JMB, GMA News