Filtered By: Sports
Sports
Undersized Gilas Women fall to China in FIBA Women's Asia Cup opener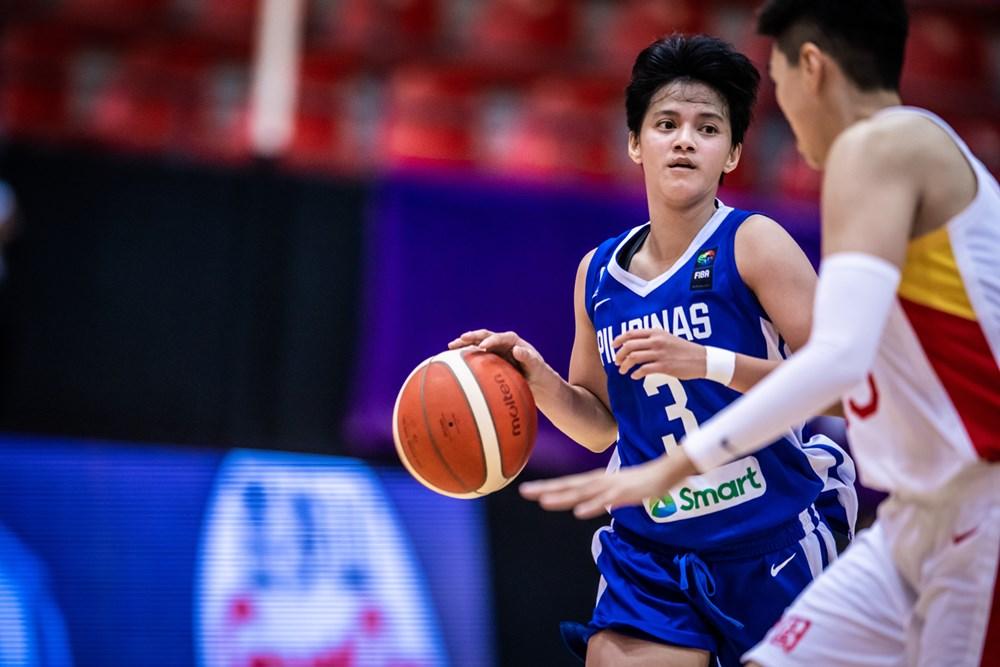 An undersized Gilas Pilipinas Women team struggled to get things going in its opening game in the 2021 FIBA Women's Asia Cup in Amman, Jordan on Monday night (Manila time).
Veteran Afril Bernardino led a gallant stand by the Filipinas with 17 points but they ultimately fell to powerhouse China, 143-52, to drop the first of their three games in the preliminary round of Group B, where they will also tackle Australia and Chinese-Taipei.
The Filipina ballers had a pretty solid showing in the first quarter where they hung tough, 22-15, in the early goings behind the play of Bernardino and Ria Nabalan. They finished the period trailing, 35-17, after a late run by China.
Another seasoned cager in Janine Pontejos, meanwhile, took over for a short stretch in the second period as the 28-year-old delivered five straight points for the Philippines, 41-22. But China, the world no. 7, erupted for a 28-4 run before Bernardino beat the buzzer with a triple as the dominant Chinese ended the half leading by 40, 69-29.
Bernardino again carried the load in the third, scoring five of Gilas' nine overall output in the quarter as their deficit ballooned to 70 going into the final period, 108-38.
Bernardino, a SEA Games gold medalist in 2019, unloaded another four points in the payoff period but the nationals hit a snag after two key players in Clare Castro and Pontejos fouled out with more than five minutes left in the game.
The debuting Ella Fajardo scored the last six Gilas women points, including a huge triple, to end the game for the Philippines.
China's Yang Liwei led all scorers with 21 points while also posting five assists and five steals.
6-foot-7 Li Yueru and 6-foot-9 Han Xu also took advantage of the Filipinas' lack of size, especially with Castro in early foul trouble, by finishing with 18 and 17 points, respectively.
A total of eight Chinese players scored at least 10 points with two other barely missing the cut with nine each.
Bernardino was the lone double-digit scorer for Gilas Women while also contributing seven rebounds, two assists, two steals, and two blocks. Pontejos was the next closest with seven points.
The last time the Philippines faced China was in the 2019 FIBA Women's Olympic Pre-Qualifying Asian Tournament where they lost, 127-49, en route to a 0-3 card.
The nationals will return to court on September 29 to face world no 3. Australia.
The scores:
China 143 - Yang L.W. 21, Li Y.R. 18, Han 17, Zhang 15, Li Y. 13, Li Y.F. 13, Yang H.Y. 11, Wang 10, Pan 9, Huang 9, Wu 7.
Philippines 52 - Bernardino 17, Pontejos 7, Fajardo 6, Prado 6, Nabalan 5, Castro 5, Clarin 3, Castillo 3, Cayabyab 0, Pingol 0, Cabinbin 0, Tongco 0
Quarter scores: 35-17, 69-29, 108-38, 143-52
—JMB, GMA News