Filtered By: Sports
Sports
FIBA
Ravena, Ramos steer Gilas to 24-point win over India in World Cup Qualifiers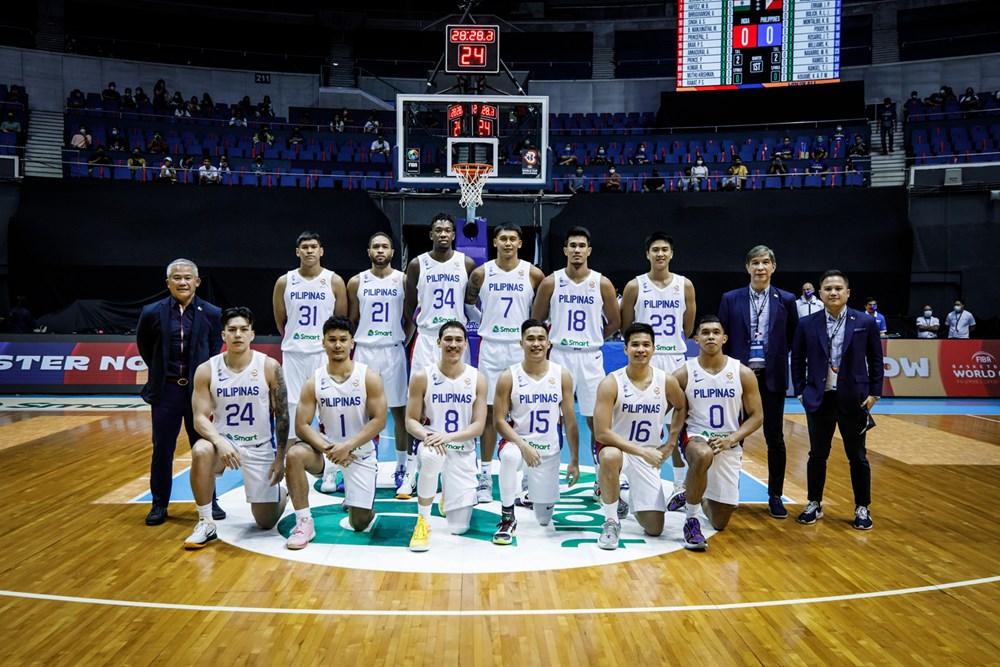 Thirdy Ravena and Dwight Ramos did not waste any time in their homecoming, as they steered the Philippine national men's basketball team past India, 88-64, to open their FIBA World Cup Asian Qualifiers campaign on Friday.
The pair of Japan B.League imports led the charge for Gilas Pilipinas with Ramos posting 17 points, four rebounds, and three assists and Ravena adding 15 markers - including three three-pointers.
Ramos, who suits up for the Toyama Grouses, first took care of the business as he accounted for seven of the Philippines' 18 markers in the opening frame while they limited the visiting country to 13.
Then, the San-en Neophoenix's Ravena caught fire in the second period, where he notched 11 points, including all three of his triples, to push their lead to 44-32 at halftime.
During that huge second quarter run, NorthPort guard Robert Bolick also added two triples.
An RR Pogoy basket then brought Gilas ahead by 20, 65-45, before a buzzer-beater three-pointer by the debuting Kib Montalbo put them up by 21 at the end of third, 68-47.
Well-rested at the start of the second half, Ramos again gave the Philippines an 83-59 cushion with less than three minutes left in the game.
Will Navarro put the icing on the cake for Gilas with two free throws, 87-61, to hand the Indians another blowout loss in the tournament following a huge 101-46 loss to New Zealand on Thursday.
Pogoy also provided a spark for Gilas as the TNT guard poured in 12 points while Bolick had 10 in his first game for the flag since the 2019 World Cup.
India, meanwhile, got solid performances from Sahaij Pratap Singh Sekhon and Prashant Singh Rawat who had 14 and 13 points, respectively, even as they sank to 0-2 in Group A.
Gilas, on the other hand, is at 2-0 with a forfeiture win over South Korea, which was unable to make it to the tournament due to issues with COVID-19.
The scores:
Philippines 88 - Ramos 17, Ravena 15, Pogoy 12, Bolick 10, Montalbo 8, Navarro 6, Kouame 6, Erram 5, Williams 4, Gomez de Liaño 3, Rosario 2, Rangel 0.
India 64 - Sekhon 14, Rawat 13, Bhriguvanshi 9, Krishnan 7, Hafeez 6, A.S. Singh6, P. Prince 5, P.S. Singh 4, M.B. Manjunatha 0, Kumar 0.
Quarterscores: 18-13, 44-32, 68-47, 88-64.
—JMB, GMA News