Filtered By: Sports
Sports
Jalen Green says Filipino mom is his biggest motivation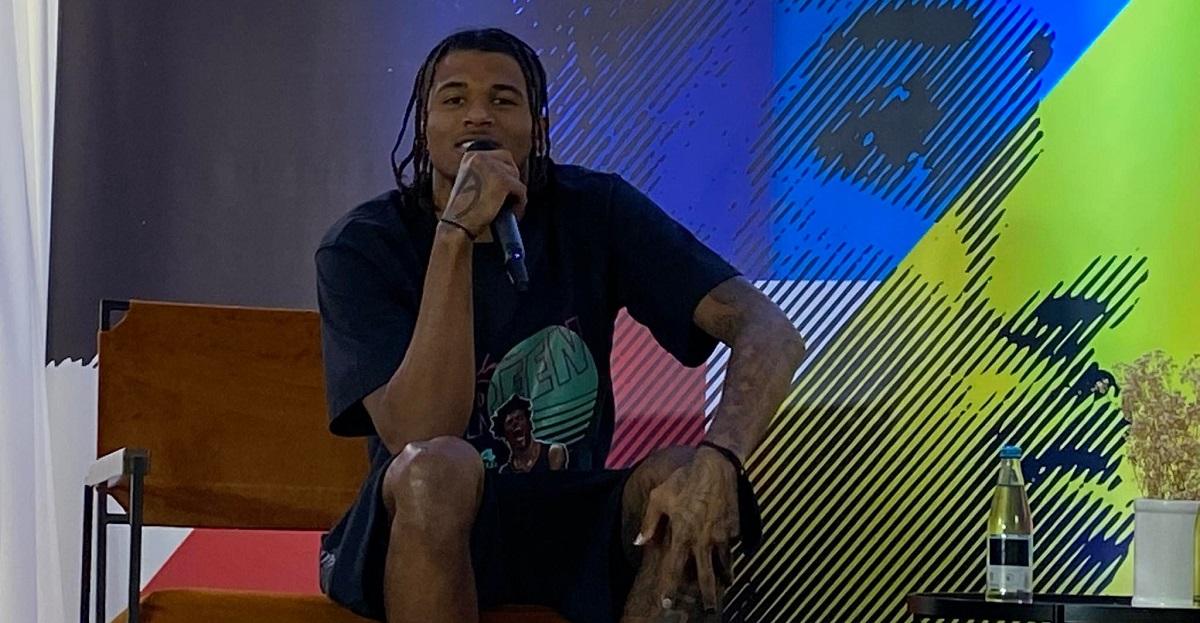 Behind every great man is a great woman, and for Filipino-American NBA player Jalen Green, that woman is his Filipino mom.
In a "Fast Talk" segment during a press conference on Thursday, Green was asked who or what is his greatest motivation and the Houston Rockets player quickly answered: "My mom."
Green's mom is Bree Purganan, a native of Ilocos Sur.
"Just because she works so hard," he said about his mom. "She takes care of me and my little sister."
Bree, who was in attendance with Jalen's sister, was applauded during the event.
Green, the third player of Filipino descent to play in the NBA, is in Manila for the JG4 Manila Tour by adidas Philippines. He arrived in the country Wednesday morning.
—MGP, GMA News