Filtered By: Sports
Sports
Casimero loses world title prior to bout versus Colombian Mauricio Fuentes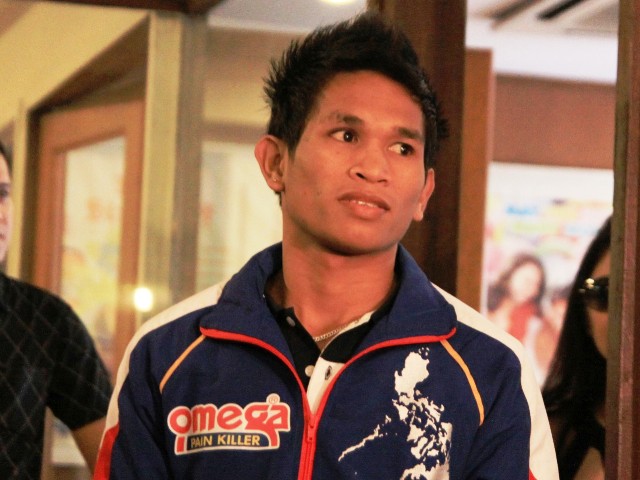 Johnriel Casimero. Jeff Venancio
Even before he can climb into the ring against challenger Mauricio Fuentes, Johnriel Casimero has already lost his International Boxing Federation (IBF) junior flyweight title.
In a stunning development, the 24-year-old Filipino was stripped of his title belt on Friday after failing to make the 108 pounds. limit during the official weigh-in at the SM Cebu Events Center.
Casimero tipped in at 113.25 or more than five pounds over the junior flyweight limit. The former champion opted not to shed the excess weight, aware he can no longer go down to 108 pounds.
In contrast, Fuentes of Colombia, came in at exactly 108 pounds.
Sammy Gello-Ani, the promoter of Casimero, knows it's useless trying to make the weight, even as he apologized to Cebuano fight fans for the failure of the Ormoc City native to defend his title inside the ring.
"If we're going to squeeze more, I'm afraid he will die," said Gello-Ani.
The title will be left vacant even if Casimero wins the 12-round bout at the Waterfront Cebu City Hotel on Saturday night. But Fuentes can seize the championship belt outright if he beats Casimero.
- Gerry Ramos, SPIN