Filtered By: Sports
Sports
Norway's Graham Hansen apologises for lashing out at coach in FIFA Women's World Cup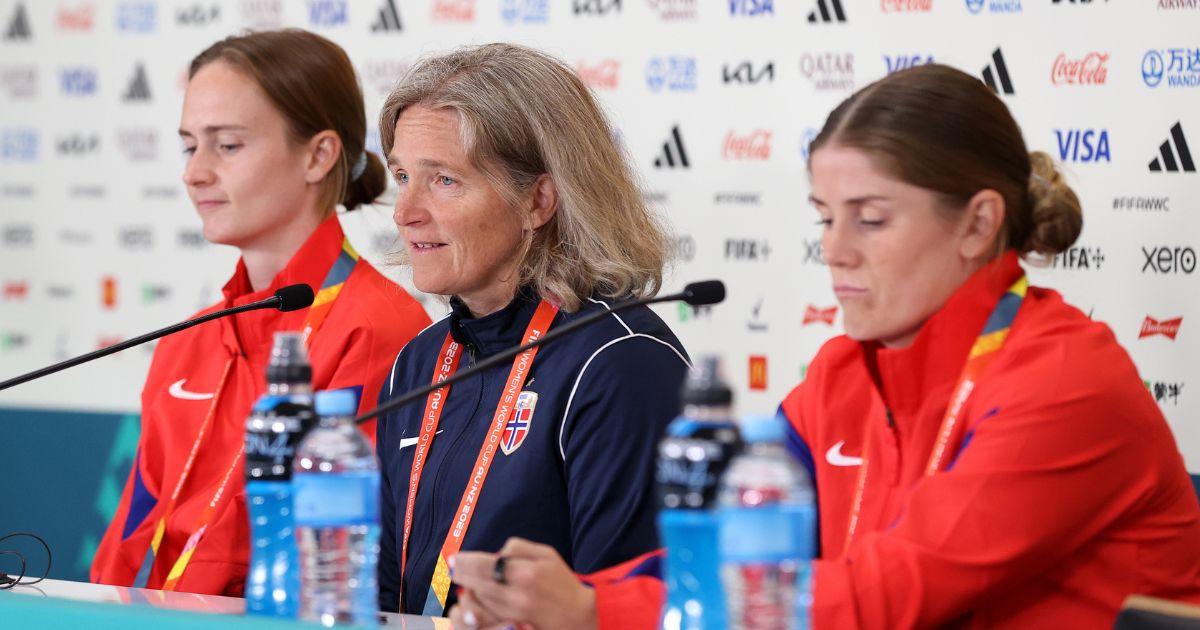 Norway winger Caroline Graham Hansen has apologised for lashing out at coach Hege Riise after being dropped to the bench for Tuesday's scoreless draw with Switzerland at the Women's World Cup.
The 28-year-old was brought on as a second-half substitute at Hamilton's Waikato Stadium but the 0-0 draw left the former champions teetering at the exit of the tournament.
Graham Hansen vented her frustrations in a TV interview after the final whistle.
"I just want to apologise for my statements after the match. I'm just a human being with a lot of feelings," she told reporters on Tuesday.
"Emotions got the better of me. I took the focus away from what matters, and that is being here to play the World Cup."
Graham Hansen said she still "strongly disagreed" with the coach's decision to leave her out of the starting line-up.
"But I respect that the coach decides, and she has the right to do what is best," she added.
"I know it causes unrest around the team, when I speak out as I did yesterday. It was ... not the rational me."
Graham Hansen, who won the Champions League with Barcelona last month, also addressed her comment on Tuesday that she had been dealt a raw deal since Riise took over.
"A year ago I was removed from the leadership group as one of the first things Hege did," she said.
"I also disagreed with that, but it was not relevant to yesterday, and should not have been referred to. So I apologise for that.
"I want to do everything to help Norway further ..."
Riise said she accepted the player's apology and said Graham Hansen was still part of her plans for Norway's final Group A match against the Philippines in Auckland on Sunday.
"She is genuinely sorry for her emotional outbursts, not only now, but also a bit back in time," Riise said.
"There is no reason why this cannot be a success story. We had a crash, now it has to be reset and then we will continue working forward."
Graham Hansen's comments came at the end of a difficult night for Riise, who lost former Ballon d'Or winner Ada Hegerberg to a groin injury just before kickoff.
"The first examination by a physiotherapist and doctor shows that it was absolutely right not to play the match," team doctor Trygve Hunemo said of the 28-year-old striker.
"We will set up a plan throughout the week to optimise the opportunities for Ada to play on Sunday."
—Reuters