Filtered By: Sports
Sports
Filipinas fall to Norway as historic FIFA Women's World Cup run ends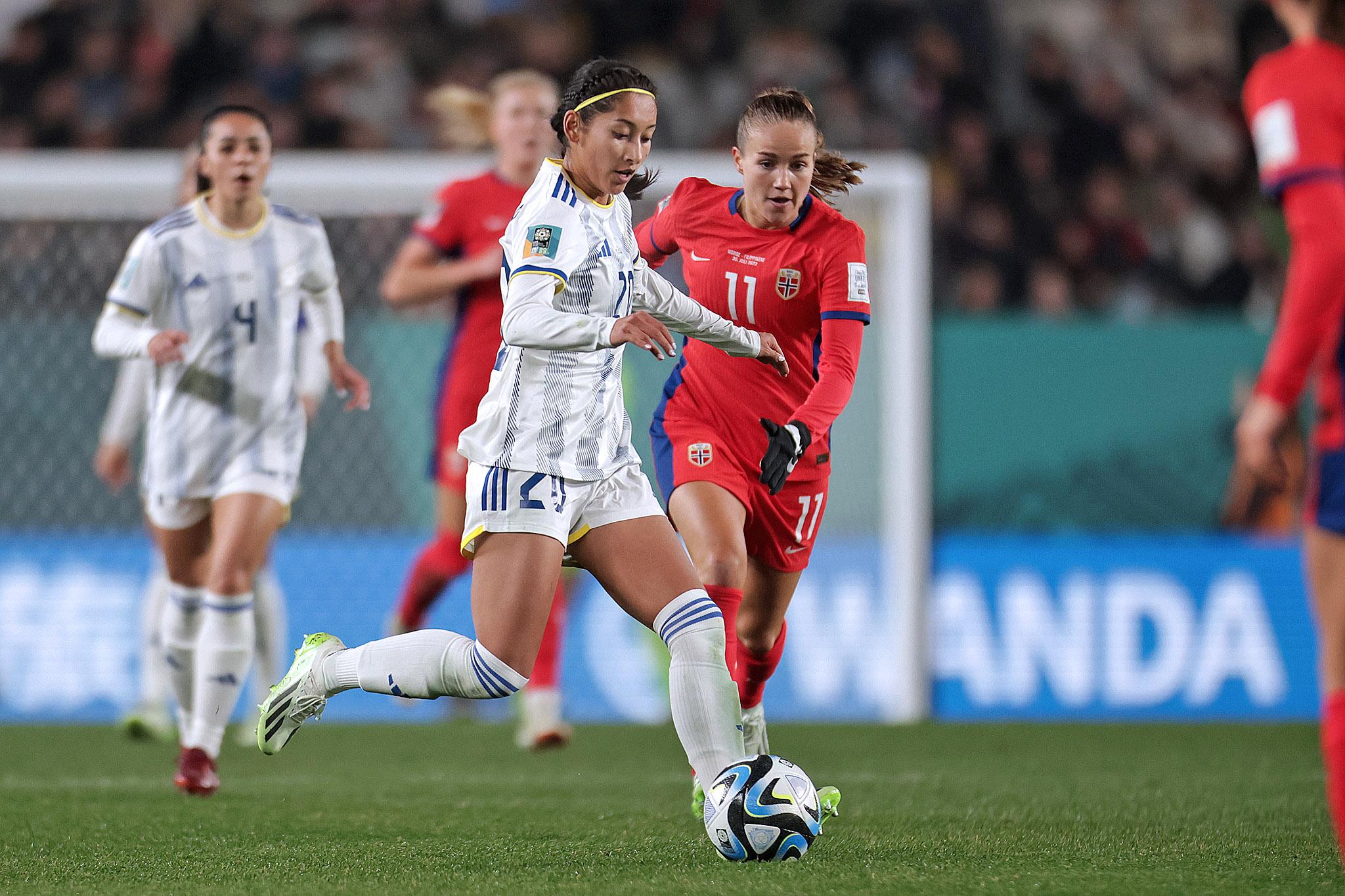 It was not the result the country wanted, but the Philippine women's national football team's historic journey in the 2023 FIFA Women's World Cup has come to an end.
On Sunday, the Filipinas fell short to world no. 12 Norway, 6-0, in their final group stage match in the World Cup at Eden Park in Auckland, New Zealand.
Norway struck early in the match as Sophie Roman Haug scored an early goal at the sixth minute. She doubled up for Norway at the 17th minute, while Caroline Graham Hansen made their third goal at the 17th minute before the half ended at 3-0.
It took just three minutes after halftime for Norway to lead by 4 after an own goal credited to Alicia Barker. The lead ballooned to five after a goal by Guro Reiten off a penalty.
The Norwegians did not stop as another goal by Roman Haug to complete a hattrick at the fifth minute of extra time pushed their lead to 6-0.
The loss eliminated the Filipinas from contention in the World Cup as only the top two teams of the groups will advance to the next round.
The 2023 World Cup journey may be over but this Filipinas team for sure has etched its name in the history books.
The Filipinas continued to rise over the past few years, especially after the team qualified for the World Cup.
It claimed a bronze medal in the 2022 SEA Games in Hanoi, Vietnam, and won its first AFF Women's Championship in Manila months after.
In the World Cup, the Philippine team grabbed the attention of the world as it almost got its first goal early in its opening match against Switzerland, although it was deemed offside, and eventually fell to the Swiss team, 2-0.
Dreams were fulfilled then in the fixture against New Zealand where the Filipinas won, 1-0, thanks to the country's first World Cup goal from Sarina Bolden and the heroic efforts as well of goalkeeper Olivia McDaniel.
The knockout stage will begin August 5.
—Justin Kenneth Carandang/JMB, GMA Integrated News