Filtered By: Sports
Sports
ESPORTS
Blacklist, Aura headline upper bracket of MPL Season 7 playoffs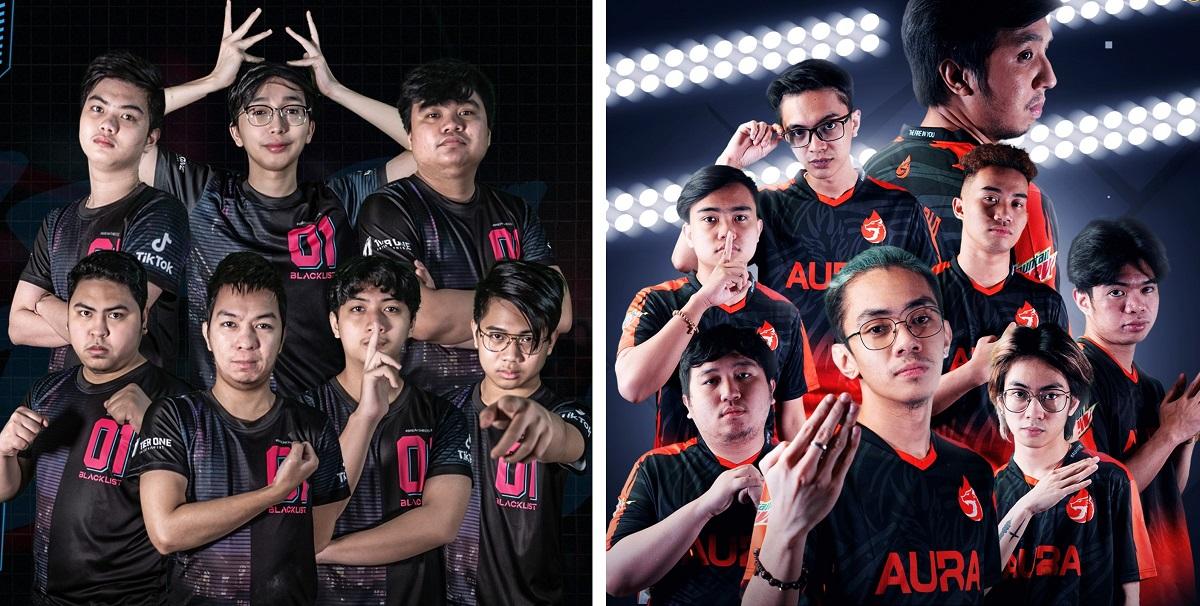 Blacklist International and Aura PH advanced to the playoffs of the Mobile Legends: Bang Bang Professional League (MPL) Philippines Season 7 as the top seeds of their respective groups.
Blacklist sustained their dominance in the regular season as they won all matches but one en route to a top finish in Group B.
Meanwhile, Aura weathered the storm in the second half of the regular season to take the top honors in Group A.
The two teams will face the second seeds of the opposite group.
Marquee match-up: Blacklist vs. Bren Esports
Nothing is more interesting than the upper bracket match-up between Blacklist and Bren. Blacklist was the top dog all season long but Bren, the defending champion and 2021 world champion, was the only dent to their almost immaculate record.
Bren completed a reverse sweep of Blacklist in their only head-to-head match-up this season, including a dominant Game 3 showing where Bren ended the match without surrendering any turret.
The team suffered some surprise losses early in the season and looked to have lost their edge after the M2 World Championship but their recent wins proved that the championship hangover is now a thing of the past.
As if to mirror storylines, Bren also had only one loss in Season 6 when they won the MPL championship that came at the hand of Omega Esports, whom they faced in the finals.
Will history repeat itself in Season 7? Will Blacklist be able to convert their regular season dominance into a successful post-season or will Bren's experience become pivotal as they gun for back-to-back championships?
Former champ vs. former runner-up: Aura Philippines vs. Omega Esports
On the other side of the upper bracket awaits another exciting match-up that features two MPL powerhouses in Season 5 and 6 champion Aura and Season 7 runner-up Omega.
Aura's resurgence has been steady throughout the season as they positioned themselves in the top 2 of Group A all-season long before making a final push to secure the top spot.
Omega, meanwhile, had to recover from the cellar after a shaky start, scoring a couple of win streaks in the mid-season before finally getting that second seeding on the last day of the regular season.
Their only head-to-head match-up this season ended in a sweep in favor of Aura. Has Omega recovered fully from their early season woes or will this season be Aura's return as the MPL PH kings?
Lower bracket showdowns: Work Auster Force vs. Nexplay Esports and Execration vs. Onic Philippines
The lower bracket matches will be do-or-die matches right off the bat and Work Auster Force will have their hands full against a motivated Nexplay Esports squad.
Despite some impressive showings in the regular season, including a brief stay as Group A leader, Work has shown some chinks in their armor as former cellar-dwelling Bren was able to pull the rug from under them and overtake them at the last minute and send them crashing to the lower bracket instead.
Meanwhile, Nexplay won three of their last four matches, including a three-game thriller against Blacklist that showed they could fight it out with the top dogs despite the loss.
Onic's season has been full of ups and downs. There were moments when they looked dangerous, like when they pulled a 2-1 squeaker against Aura. But they also looked sloppy on a number of occasions leading to lopsided losses, including sweeps against Work, Blacklist, and Omega in the last three weeks of the regular season.
Execration is in a similar dilemma. They opened the season with a scintillating 2-0 sweep of Omega but they lost five straight matches which quickly decimated their early season success.
Playoffs will start on May 29.
—MGP, GMA News