Filtered By: Sports
Sports
Pinoy figure skater Edrian Paul Celestino tops Quebec Summer Championships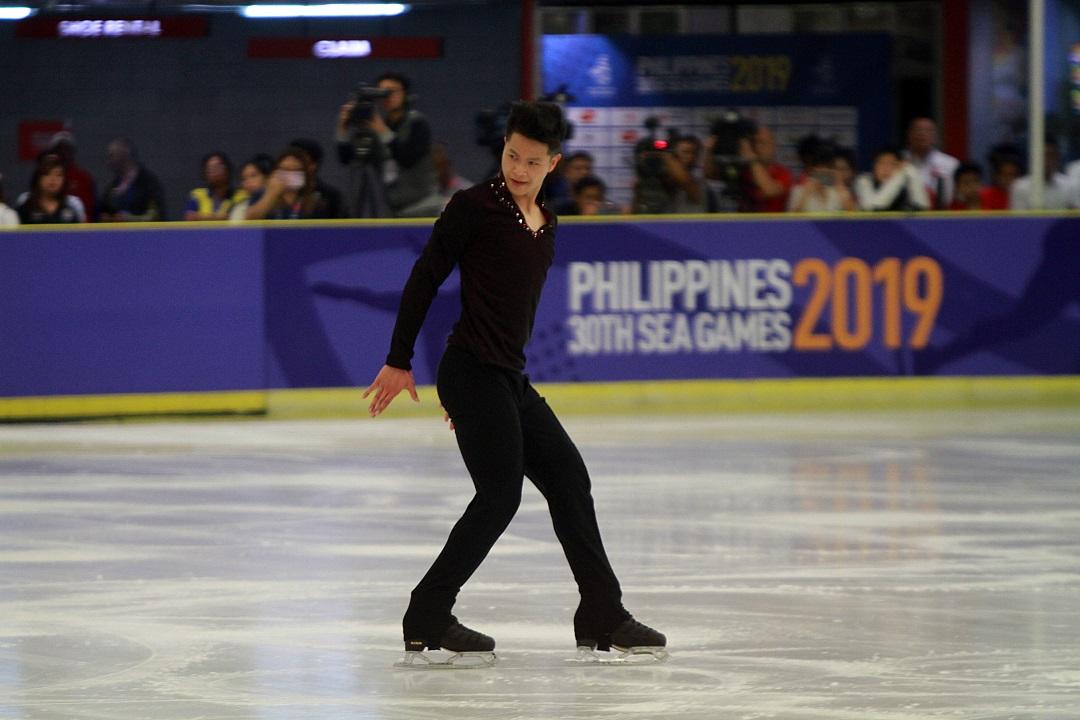 Filipino figure skater Edrian Paul Celestino topped the Quebec Summer Championships held in Canada on August 4-8.
Celestino delivered a total combined score of 191.80 points after the short program and the free skate, besting three other competitors.
His score will be added to his results in the first round of the Philippine Skating Union's (PHSU) Olympic Qualifier Evaluation, which will determine the country's representative to the Nebelhorn Trophy in September.
The Nebelhorn Trophy is a qualifying tournament for the 2022 Beijing Winter Olympics.
According to the PHSU, the skaters will have to compete in a live competition for the second round of the evaluation.
"The selection process for the Olympic Qualifier Event, Nebelhorn Trophy, is divided into several parts. A major consideration would be the points that they would get from the two competitions," PHSU president Nikki Cheng told GMA News Online.
Celestino won the first round of the evaluation with 139.90 points, edging 2019 Southeast Asian Games silver medalist Christopher Caluza, who had 137.39. Two-time Winter Olympian Michael Martinez finished third with 115.32.
Caluza is expected to compete in the Cranberry Open on August 15.
Meanwhile, Cheng said Martinez will not be able to join a live competition due to lack of tournaments in Russia, where he is currently training.
However, the PHSU president said the federation is in continuous talks with Martinez for this criteria.
"He has yet to submit his final plan, but the PHSU and Michael are in constant communication, and options have already been discussed. PHSU is just waiting on the response on the compliance regarding this matter," she said.
—MGP, GMA News