Filtered By: Sports
Sports
Michael Martinez, Christopher Caluza finish 24th, 25th in Finlandia Trophy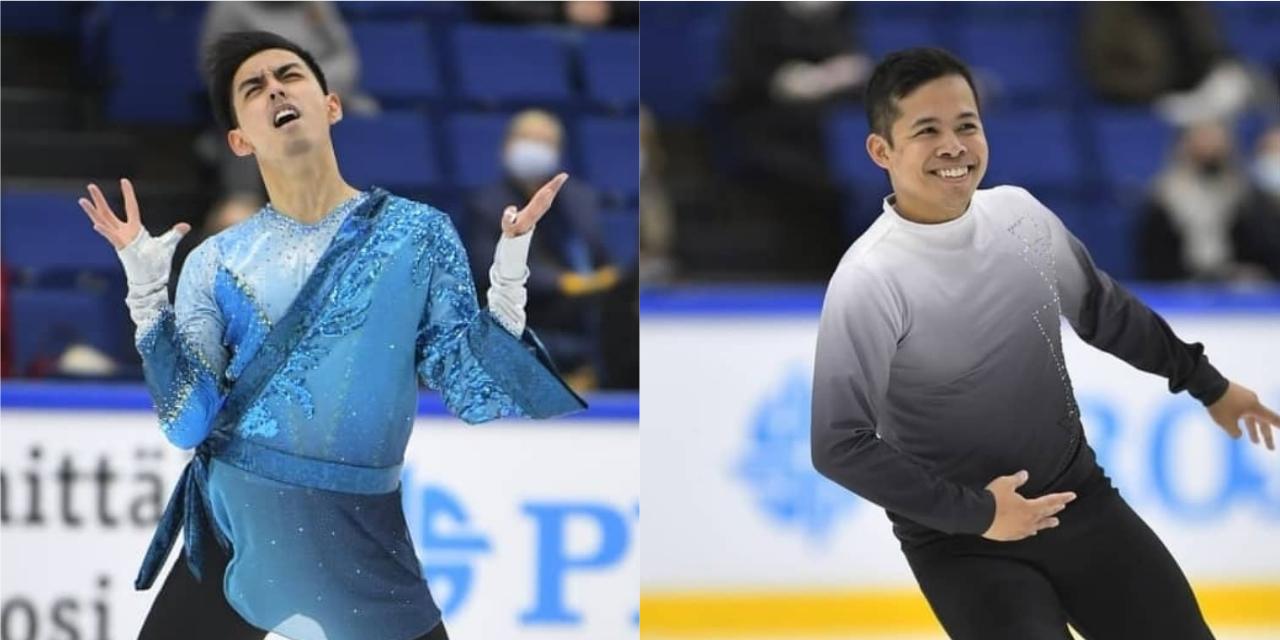 Filipino figure skaters Michael Martinez and Christopher Caluza finished 24th and 25th respectively at the end of their 2021 Finlandia Trophy campaign on Friday in Finland.
Martinez had a total score of 156.78 at the end of the two-part competition, with 101.16 for the free skating part. Earlier, the two-time Olympian scroed 55.62 for the short program.
Jumps included in Martinez' free skate were attempts for triple axel, triple lutz-double toeloop combination, triple flip, double salchow, triple loop, and double toeloop combos.
Caluza, meanwhile, had a total of 156.24 after getting 96.50 points in the free skate. He scored 59.74 points for the short program.
Part of Caluza's performance were attempts for triple flip, triple lutz, double axels, triple lutz-triple loop combo, triple salchow, and another triple loop.
For the free skate part, Martinez landed at 24th while Caluza ended at 26th among the 26 skaters.
American Jason Brown topped the competition with 262.52 points while Russians Mikhail Kolyada (256.98) and Dmitri Aliev (249.25) settled for the second and third spot.

Sofia Frank, the Philippines' female bet in the competition, will compete on Saturday night. —JCB, GMA News