Filtered By: Sports
Sports
Tokyo Olympics gold medalist Hidilyn Diaz to skip weightlifting world championships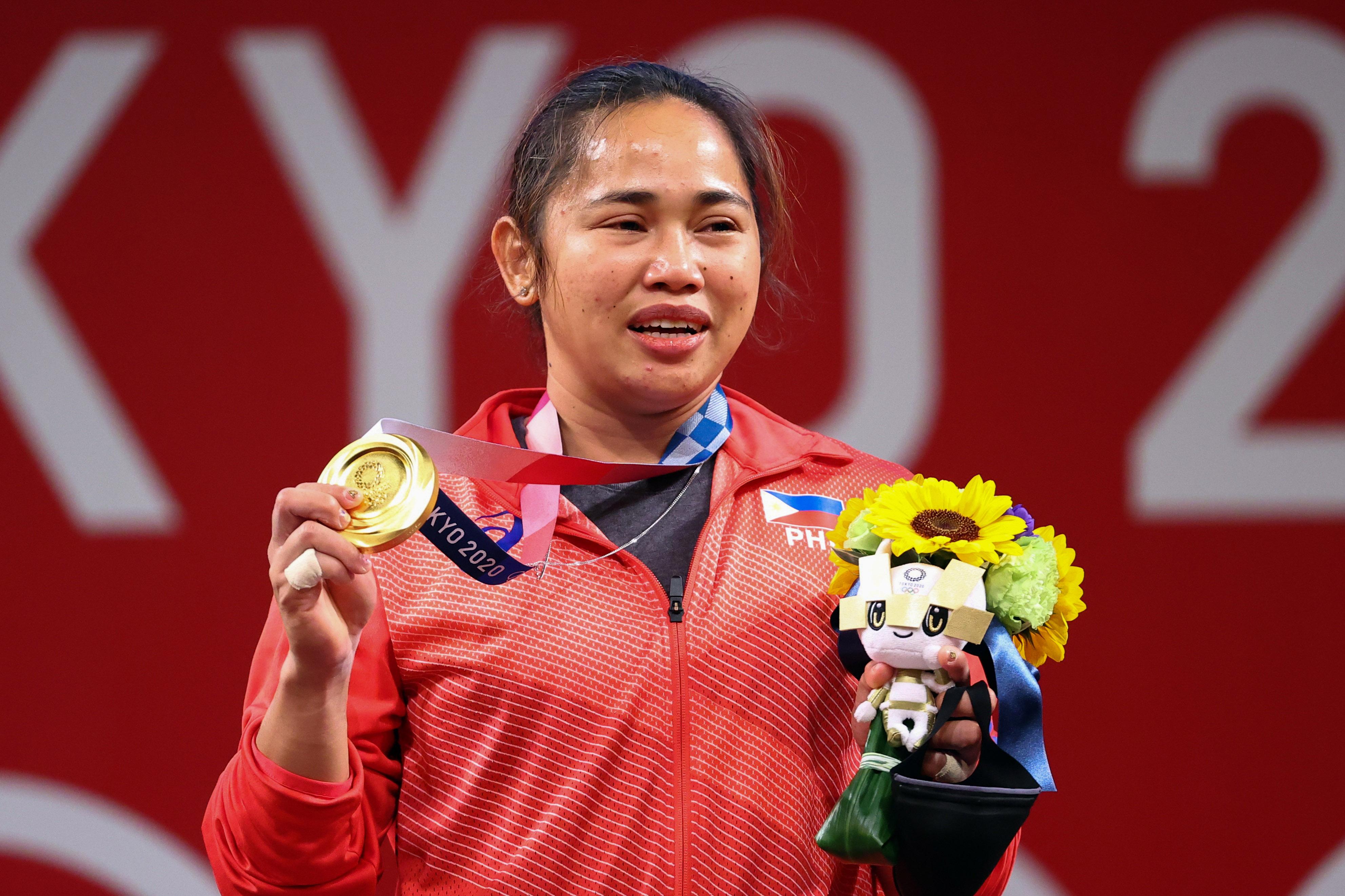 Hidilyn Diaz will not see action for the remainder of 2021 as she is set to skip the International Weightlifting Federation (IWF) World Championships set to unfurl on December 7 in Tashkent, Uzbekistan.
According to Samahang Weightlifting sa Pilipinas (SWP) president Monico Puentevella, Diaz is not yet prepared to return to competition against the world's best.
"She actually feels that she lacks the training and the focus and she also wants to enjoy her victory in the Tokyo Olympics," Puentevalla told GMA News Online in a phone interview.
"She also feels that other Olympians won't be joining the tournament. In other words, she thinks she's not yet ready to compete again. And we understand her decision because it took her many years to prepare for Tokyo."
Diaz, along with her fiancé and strength and conditioning coach Julius Naranjo, is already in Malacca, Malaysia. She is tipped to undergo training there in the same private and isolated facility where she held her 2020 Tokyo Olympics buildup.
That training, however, is not for the world championships tilt.
Puentevella said Diaz is already starting to get her body conditioned for the Vietnam Southeast Asian Games in May 2022 and the Asian Games in September 2022.
The 30-year-old Diaz could also be preparing for what could be her last Olympic stint in the 2024 Paris Games.
"This tournament is a qualifying event for Paris but there's a lot of other qualifying events in the years to come and also, the next Olympics is still in 2024 so there's still a lot of time," Puentevella said.
With the absence of Diaz in the world championships, the weightlifting federation will be sending a youth-laden delegation led by Elreen Ando, a Cebuana hotshot who saw action in Tokyo Games.
Ando will be joined by young weightlifters Vanessa Sarno, Kristel Macrohon, and Mary Grace Diaz.
Sarno bagged a gold medal in the 2020 Asian Championships while the 25-year-old Macrohon snared a gold mint in the 2019 SEA Games.
"I think these ladies can win medals because every time we send them abroad, they win," Puentevella said.
—MGP, GMA News