Filtered By: Sports
Sports
Hanoi organizers set timeline as SEA Games still a go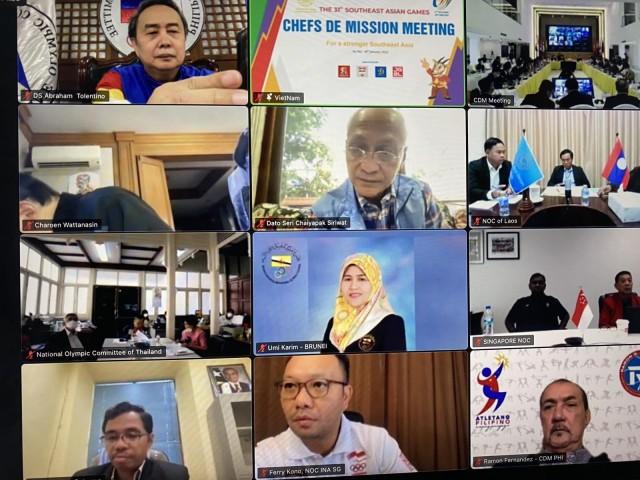 Following the first meeting of member countries' chefs de mission (CDM), organizers have set the timeline for the upcoming Southeast Asian Games (SEAG) in Hanoi, Vietnam.
"It's certainly a go for the SEA Games in Hanoi in May," Philippine Olympic Committee (POC) president and Rep. Abraham Tolentino said, following the CDM's virtual meeting on Tuesday.
The SEA Games is set for May 12 to 25, with the organizers setting March 12 as the deadline for the entries of those who will compete in the Games.
The POC plans to send 627 athletes for 39 out of 40 games, with the country not competing in Xiangqi or Chinese chess. However, the Philippines will field athletes for bodybuilding which is making its return to the biennial meet.
Aside from the March 12 deadline of entries, the organizers also set April 25 as the opening of the SEAG accreditation center, and May 12 as the opening ceremonies. The CDMs, meanwhile, will meet again on March 18.
Cambodia will host the next SEAG edition in February 2023.
—Justin Kenneth Carandang/JMB, GMA News