Filtered By: Sports
Sports
Baloyskie, Janaaqt scores massive upset with sweep of Alter Ego in MPL Indonesia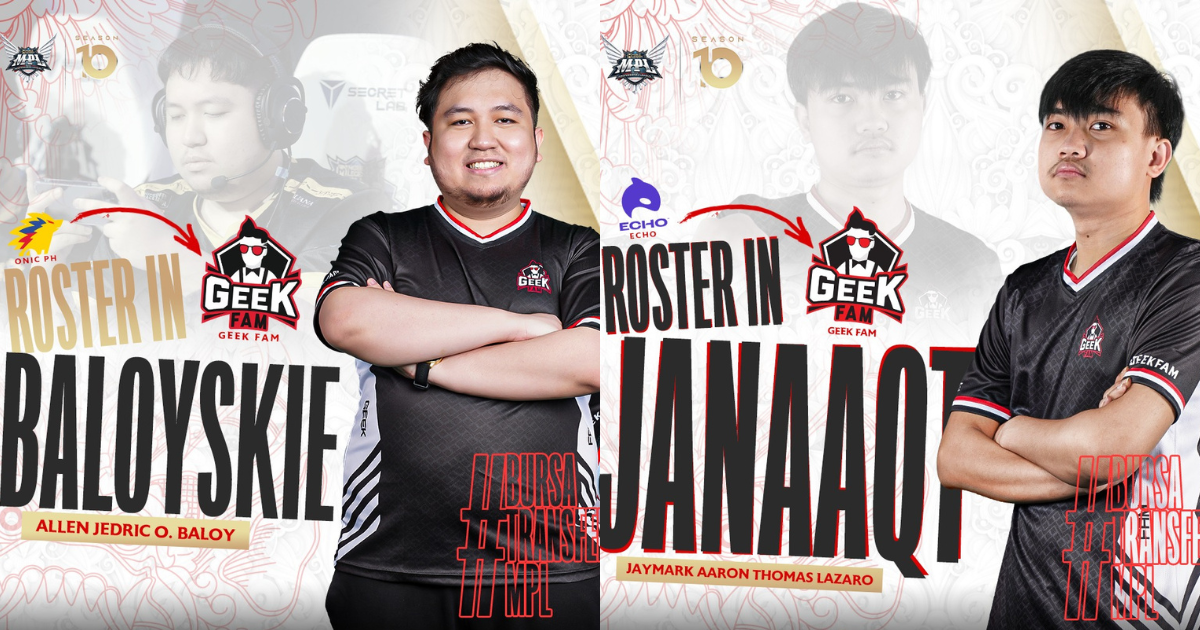 Filipino imports Allen "Baloyskie" Baloy and Jaymark "Janaaqt" Lazaro pulled off a massive 2-0 sweep of Season 6 runner-up Alter Ego Esports to help Geek Fam take their second win in Week 5 of the Mobile Legends: Bang Bang Professional League (MPL) Indonesia Season 10 on Saturday.
The duo led the way for the MPL ID minnows, who hasn't qualified for the playoffs in the history of the franchise.
They took down an Alter Ego squad who dealt league-leading Evos Legends a loss a few weeks prior.
In Game 1, Janaaqt (Fanny) spearheaded Geek Fam's complete manhandling of their rivals as they took a 10-0 shutout of Alter Ego on the kill tally in a quick 11-minute win.
The former Echo jungler finished with a 4-0-1 KDA.
Baloyskie (Franco) then stepped up big time in Game 2, scoring pick offs after pick offs in the early game courtesy of his pinpoint Iron Hooks to help Geek Fam command control of the map.
Janaaqt then took over from there, silencing his doubters with a massive 8-0-5 KDA on the Fanny pick to complete the sweep.
—MGP, GMA News