Filtered By: Sports
Sports
Lito Adiwang reveals he has also left Team Lakay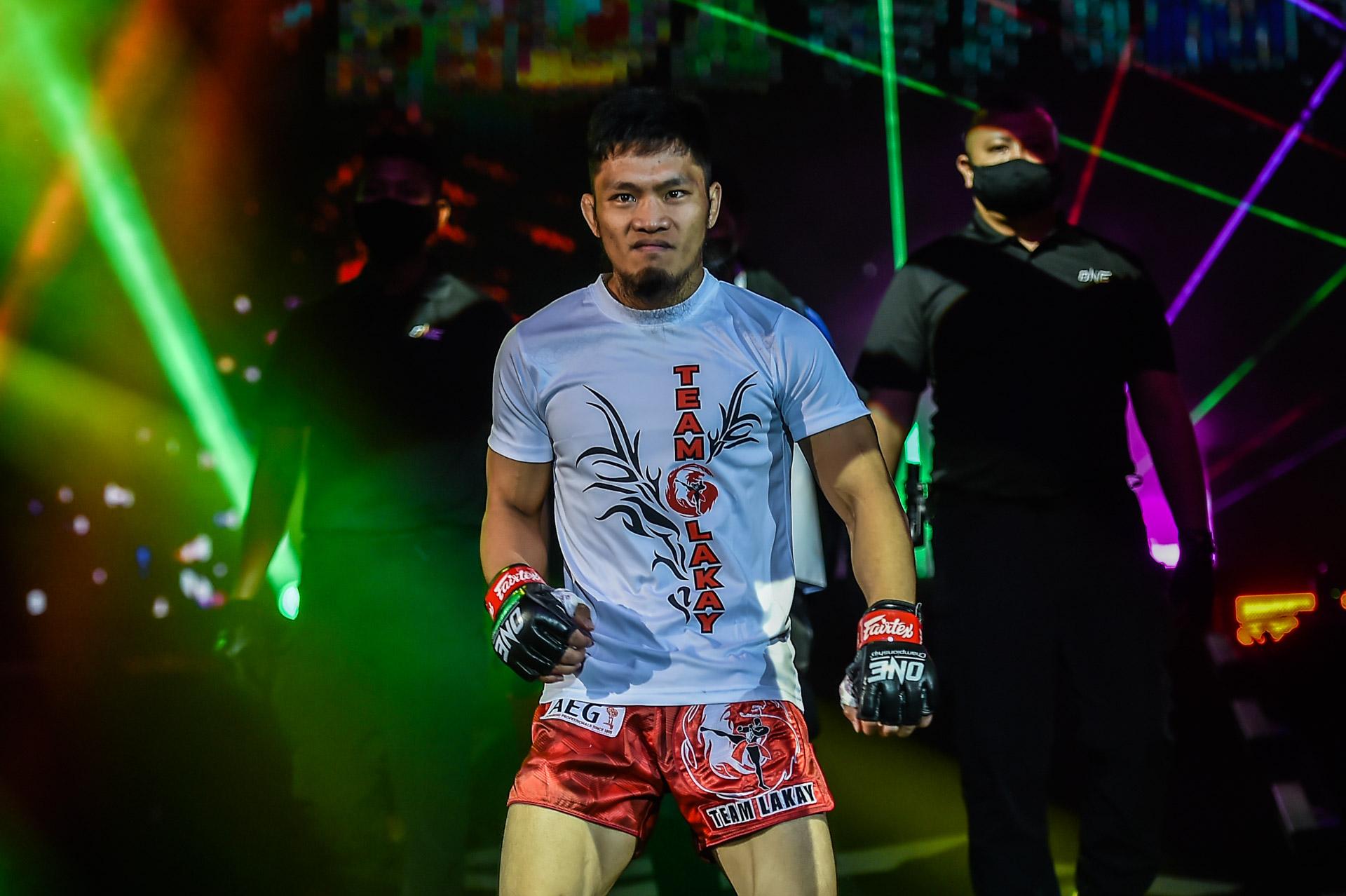 Hard-hitting strawweight Lito Adiwang has revealed that he also left Team Lakay.
The 30-year-old Adiwang is one of the several athletes who have decided to leave the fabled mixed martial arts stable spearheaded by head coach Mark Sangiao.
Last March, former world champions Eduard Folayang, Kevin Belingon, Honorio Banario, and Joshua Pacio announced their departures from Team Lakay.
Last month, it was also revealed that Jeremy Pacatiw and knockout artist Edward Kelly had also left to join Folayang's new outfit Lions Nation MMA.
"I packed my bags and decided to come and train in Phuket, Thailand, and seek the help of other instructors," Adiwang shared on his YouTube channel.
"Back home is my comfort zone. I felt I was not being pushed too much. I needed to move out and reach my full potential in this sport," he continued.
"I wanted to be pushed more. That is what made me decide to come out of the Philippines—to improve and learn."
Adiwang flew to train in Thailand in the same month when Folayang announced his exit from Team Lakay but has not revealed until now that he left Team Lakay.
He was seen at the official launch of Lions Nation MMA last month in La Trinidad before heading out to Bali, Indonesia, to continue his training.
Adiwang, 13-5 as a mixed martial artist, last saw action in March 2022 where he took a TKO loss against Jeremy Miado after he suffered an ACL injury during the fight.
—JMB, GMA Integrated News