Filtered By: Topstories
News
Group urges gov't to investigate 'smuggled' poultry products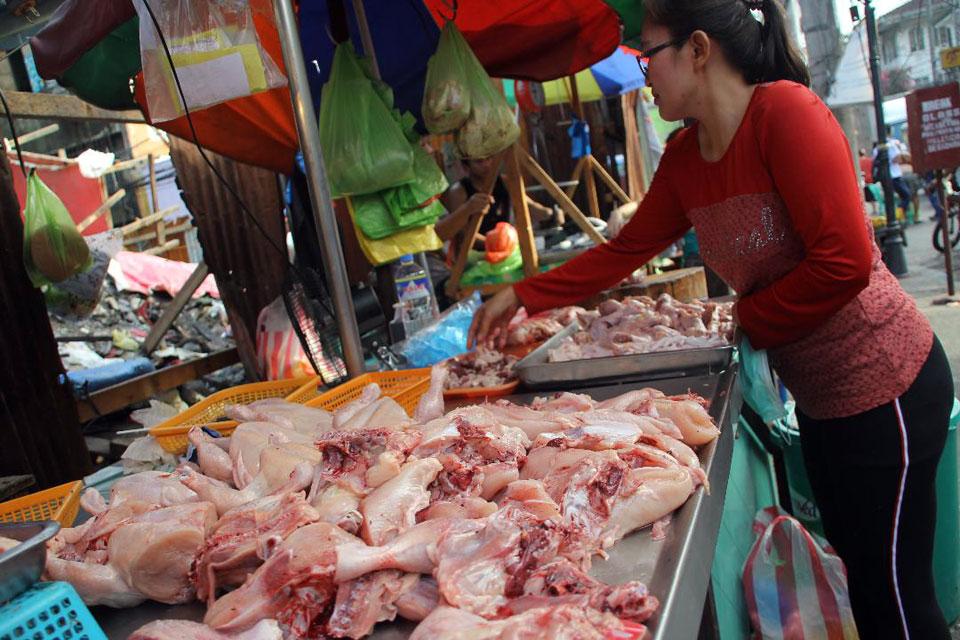 The United Broiler Raisers Association (UBRA) is urging the government to look into alleged smuggled poultry products in groceries, which put local producers in a disadvantageous position.
In a statement, UBRA chairman Gregorio San Diego said there are not many imported poultry products in wet markets.
UBRA's statement came after consumer rights advocacy group Bantay Konsumer, Kalsada at Kuryente (BK3) claimed -- based on its market monitoring -- that there has been a notable proliferation of imported poultry products in certain wet markets of Manila.
But San Diego said smuggled poultry products are more likely found in groceries and supermarkets, as well as in various online stores and outlets.
"One more problem is that once chicken products are in stores, you wouldn't be able to determine if it's smuggled or not," he pointed out, adding that these "products should be intercepted [right] in our ports."
Moreover, San Diego urged the government to file cases against importers found with smuggled agricultural products. "There are so many," he said.
"Unfortunately, there are [reported] cases but no one is really being jailed. That's why it just keeps on happening and smugglers are increasing in number," he added.
Citing data from the Bureau of Customs, UBRA said agricultural smuggling has continued to proliferate with close to P2 billion contraband farm goods.
Agricultural smuggling remains rampant in the country and this affects locally produced farm products that are unable to compete in terms of pricing with smuggled ones, according to UBRA.
Meanwhile, BK3 said the presence of smuggled chicken in markets and the malpractice of not properly labelling such products exposes the public to a potential health risk.
"We have received feedback from local poultry producers that much of the chicken available in the market could be smuggled items, hence the non-compliance with labelling requirements," BK3 said.
"These improperly labelled or unlabeled poultry meat are not only a threat to the health of consumers but to the health as well of our local poultry industry whose products are being crowded out by tons of smuggled chicken," BK3 added. —LBG, GMA Integrated News