Filtered By: Topstories
News
Low-risk classification for COVID-19 must not lead to complacency –DOH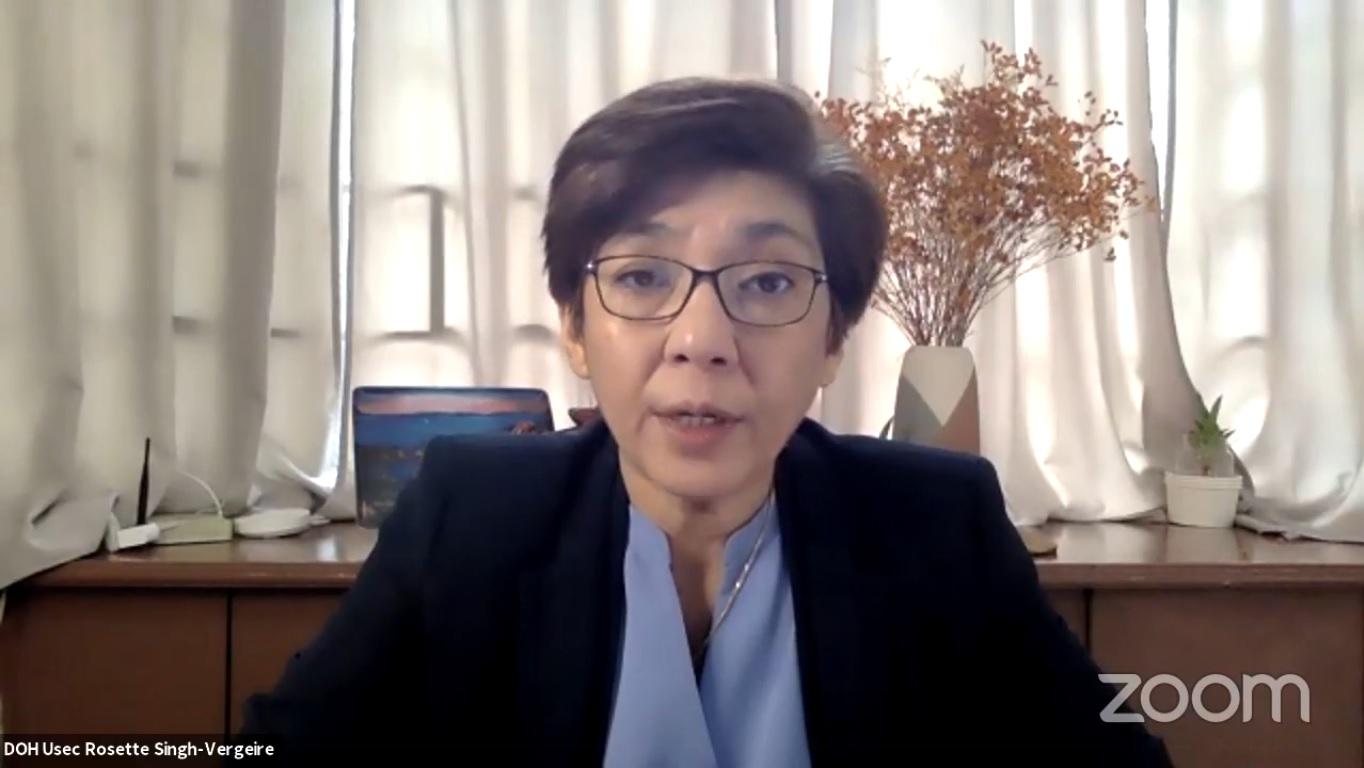 The Philippines' classification as a low-risk area for COVID-19 does not necessarily mean that Filipinos should be complacent as the threat from the disease still persisted, a top official of the Department of Health (DOH) said Saturday.
"The national picture, yes, will show us that we are at low risk based on the two-week growth rate and daily attack rate," Health Undersecretary Maria Rosario Vergeire said during state-run PTV's Laging Handa briefing.
On Thursday, DOH Epidemiology Bureau director Dr. Alethea De Guzman said that the country's two-week growth rate is at a negative level while the average daily attack rate (ADAR) is at moderate risk at 5.42, giving the country a low national risk classification rating.
DOH data showed that the Philippines' case growth rate fell to -9% during June 13 to 26 from 15% from May 30 to June 12.
The national utilization rates of hospital and intensive care unit beds were also in the safe zone at 46.51% and 55.24%, respectively.
Vergeire, however, clarified that while the national level is at low risk there are still various regions that record increases in new COVID-19 cases.
The Health Department flagged Regions 6, 8, 11, and 12 as high-risk areas for COVID-19 due to their high average daily attack rates (ADAR) and hospital bed occupancy.
"This low-risk classification should not really be advertised or should not encourage our fellow Filipinos to be complacent," Vergeire said in a mix of English and Filipino.
She said the low-risk classification only means that the country is managing the rise in COVID-19 cases but there are still many areas that should be monitored.
"First of all, we would like to clarify that we are not declaring we are at low risk but this was just a factual figure we presented based on our parameters," the Health official said.
Nevertheless, the situation continues to be fragile and compliance to minimum public health standards needed to be observed so that cases will continue to drop. — DVM, GMA News