Filtered By: Topstories
News
Makati gov't installs solar panels in 9 public schools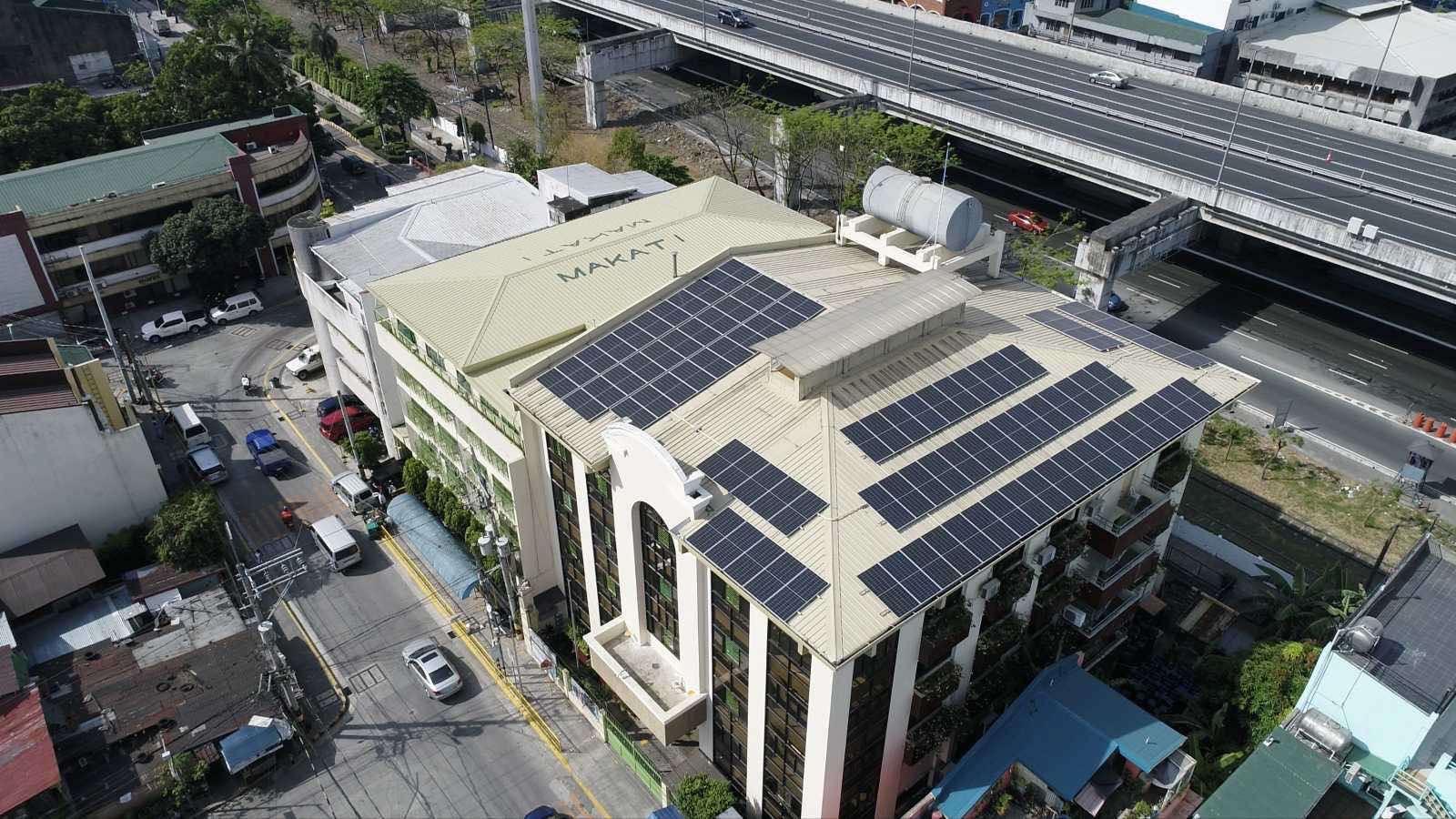 Solar panels have been installed in nine public schools in Makati City as part of the local government's renewable energy shift program.
In a statement, Makati Mayor Abby Binay said the first nine schools with solar panels were San Antonio National High School, Makati High School, East Rembo Elementary School, Makati Elementary School, Pembo Elementary School, San Antonio Village Elementary School, Nicanor Garcia Elementary School, Tibagan High School, and Rizal Elementary School.

Under the city government's renewable energy shift program, a total of 25 public elementary and high schools across the city will transition to the use of solar energy.

"As a city, we have a responsibility to protect the environment and address the effects of climate change. The use of solar panels in schools is just one step towards achieving our goal of creating a more sustainable and resilient city. By investing in solar panels for our public schools, we are taking a step towards a greener, more sustainable future for our beloved city," Binay said.
The project aims to reduce energy consumption and costs in schools by harnessing the power of the sun.
According to Binay, San Antonio National High School reported that 88% (3644 kWh) of its recent total electricity consumption came from collected solar energy, while the remaining 12% (498 kWh) was sourced from the electric distribution utility company.

Solar panel installations are ongoing at Fort Bonifacio High School, Guadalupe Viejo Elementary School, Gen. Pio del Pilar National High School, Bangkal Elementary School-Main, Benigno "Ninoy" S. Aquino High School, and Pitogo Elementary School.

The next phase of the project will cover 10 more public schools in the city, according to Binay.
Makati is also pushing for sustainable transportation models, among them the smart public transport system, she added.

The project involves the development of a public transportation master plan, the establishment of a public transport information and communications technology (ICT) system, the pilot operation of an electric vehicle (EV) bus service, the establishment of an EV bus depot, and the capacity building of city officials and personnel. —VBL, GMA Integrated News