Filtered By: Topstories
News
COVID-19 testing widened further for economy's reopening –Vergeire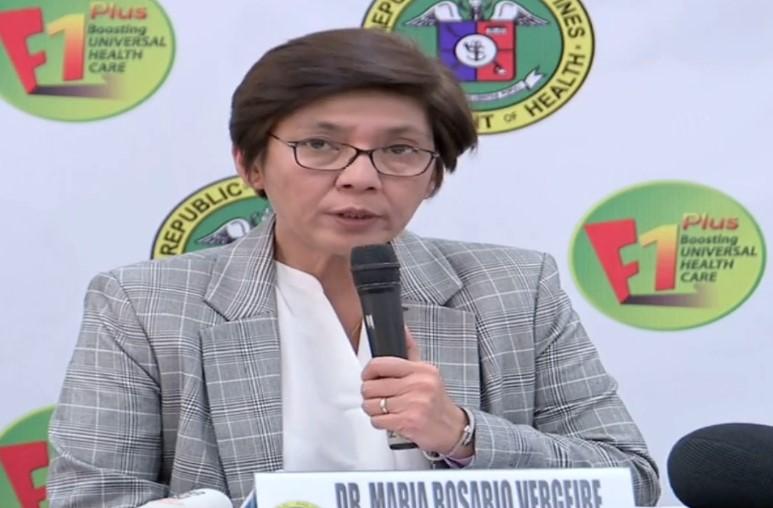 The Department of Health has expanded the testing guidelines for COVID-19, now including teachers, as well as workers in tourism, transportation, manufacturing sectors, among other related industries.
In a press conference on Wednesday, DOH Undersecretary Maria Rosario Vergiere said the new guidelines have been already signed by Secretary Francisco Duque III.
"[Na]-expand pa further [ang ating] guidelines, including the expansion of sub-groups to be tested," Vergeire said, adding that the expansion is in light of the gradual reopening of the economy.
Under the new guidelines, Vergeire said COVID-19 testing will be offered to the following groups:
frontliners in tourist zones
workers in manufacturing companies and public service providers
employees in economic zones
drivers, ''konduktor," pilots, flight attendants
waiters, restaurant managers
bank tellers
cashiers, clerk, messengers, security guard, among others
Aside from the said groups, Vergeire added that they will also include residents in areas with reported clustering of COVID-19 cases.
On Tuesday, the government's COVID-19 testing czar Vince Dizon said the number of tests done has reached 1 million, but this is still not enough.
"As of today (Wednesday) we hit 1 million," Dizon said in a press conference in Taguig City. "Pero, still it's not enough. It's just a start. It's reflective of the challenges we face in the first couple of months."
He said they had sought to reach a million tests by July, as it targets 10 million tests in 10 months. With a target of 30,000 tests daily, the government had reached already 25,000 tests a day on July 9. —LBG, GMA News