Filtered By: Topstories
News
Filipinos stressed, hungry due to COVID-19 pandemic remain high at 86% —SWS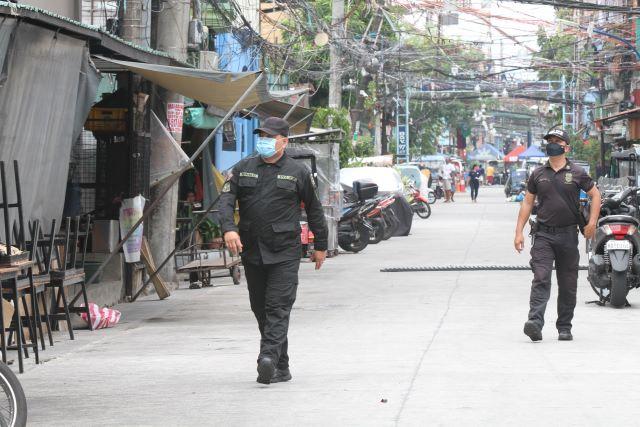 Around 86% of adult Filipinos continued to experience stress due to the COVID-19 pandemic, a Social Weather Stations (SWS) survey found.
In its July 3-6, 2020 National Mobile Phone Survey, SWS found that 51% of adult Filipinos experienced "great stress," while 35% had "much stress."
Only 14% felt little or no stress, the survey reported.
It also found that 20.9% of Filipinos experienced hunger, while 79.1% did not.
Of those who experienced involuntary hunger in the past three months, 62% among families had "great stress," versus 48% among families that did not experience it.
The 51% who experienced "great stress" was lower compared to the 55% in May 2020, and the 35% who experienced "much stress" "hardly changed" from 34%, also in May 2020.
Meanwhile, those who felt little or no stress due to the crisis rose slightly from 11%.
Those who experienced hunger also fell slightly from 68% of the families that experienced involuntary hunger in the past three months. Those who did not experience hunger was also lower from the previous 52% surveyed from May 4 to 10.
The 20.9% of families, or an estimated 5.2 million, who experienced involuntary hunger – hunger due to lack of food to eat – in July 2020 was up by 4.2 points from 16.7% in May 2020, and by a total of 12.1 points from 8.8% in December 2019, according to the SWS.
The survey claimed the latest hunger rate is the highest since the 22%, or estimated 4.8 million families, in September 2014.
Stress higher among the jobless
The SWS July 2-6 mobile survey further found that of the 52.8% of those who do not have a job but used to have one and those who never had a job, 55% experienced "great stress" compared to the 46% who have jobs.
Stress higher in Metro Manila and Visayas
Those who said they were in great stress were at 56% in Metro Manila and in the Visayas, compared to 49% in Balance Luzon, and 46% in Mindanao.
Junior high school graduates more stressed
Fifty eight (58) percent was recorded among junior high school graduates that experienced great stress, compared to 50% among non-elementary graduates and elementary graduates, 46% among those with some college, and 45% among college graduates.
The proportion of those with great stress was similar among men and women, at 49% and 52% respectively.
By age, 52-55% who experienced great stress were 25- to 54-year-olds, compared to 45% among those 55 years old and above, and 41% among the 18-24-year-olds.
Survey details
The survey was conducted among 1,555 Filipinos aged 18 and above spread out nationwide: 306 in National Capital Region, 451 in the rest of Luzon (Balance Luzon), 388 in Visayas, and 410 in Mindanao.
Respondents were asked via mobile phone and computer-assisted telephone interviewing the following questions: "Gaano kalaki ang stress na idinudulot ng krisis sa COVID-19 sa inyong buhay ngayon? Ang stress bang idinudulot nito ay… (Napakalaki, Medyo malaki, Maliit, Halos wala)?"
Sampling error margins are at ±2% for national percentages, ±6% for Metro Manila, ±5 for Balance Luzon, ±5% for the Visayas, and ±5% for Mindanao. —KG, GMA News