Filtered By: Topstories
News
Medical groups call for 'time out', want NCR reverted to ECQ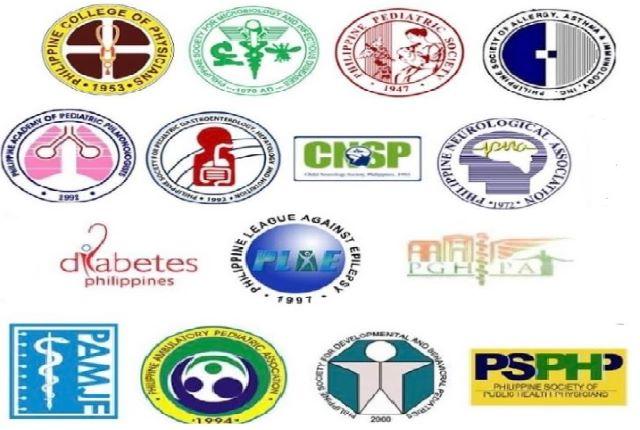 Various medical associations on Saturday called on President Rodrigo Duterte to place the National Capital Region to enhanced community quarantine (ECQ) as health workers are already worn out due to the rising number of COVID-19 cases being admitted in hospitals.
"The medical community appeals for return to enhanced community quarantine in Mega Manila from August 1 to 15 to recalibrate strategies against COVID-19," according to the joint letter read by Philippine Medical Association president Jose Santiago in a virtual press conference.
"Health care workers are united in sounding a distressed signal to the nation. Our healthcare system is overwhelmed," Santiago said.
"We have witnessed a consistent rise in the number of infections in these among other scenarios prompts us to act now and act fast," he added.
Signatories to the joint letter addressed to President Duterte, chief implementer Carlito Galvez, and Health Secretary Francisco Duque include the:
Philippine Medical Association,
Philippine College of Physicians, Philippine Pediatric Society,
Philippine Society of Allergy, Asthma, and Immunology,
Philippine Society for Microbiology and Infectious Diseases,
Philippine League Against Epilepsy, Diabetes Philippines,
Philippine Society of Public Health Physicians,
Philippine Academy of Pediatric Pulmonologists,
Philippine Society for Pediatric Gastroenterology, Hepatology and Nutrition, Philippine Neurological Association,
Philippine Ambulatory Pediatric Association,
Philippine Society for Development and Behavioral Pediatrics, and
Child Neurology Society Philippines, among others
In the same virtual press conference, Philippine College of Physicians vice president Encarnita Limpin reiterated her call to place Metro Manila once again to ECQ as front liners are overwhelmed.
"Kaming mga frontliner ay napapagod na... Kumakaunti na po kami," Limpin said.
She said that the medical frontliner are only for just a two-week "time out."
In a separate statement, however, Presidential spokesperson Harry Roque said the strict lockdown has already served its purpose.
For her part, Philippine Society of Public Health Physicians' Dr. Lei Camiling noted that easing the lockdown has given a false sense that the COVID-19 situation has already dissipated.
But, Camiling said the "situation is not getting better."
Santiago, likewise, said that healthcare workers are falling ill as they take care of patients, responding to the call of duty while battling the fear and anxiety that COVID-19 brings.
"Our health workers are burnt out with the seemingly endless number of patients trooping to our hospitals for emergency care and admission," he said.
Philippine College of Physicians' Dr. Antonio Dans said the return to ECQ is also an opportunity for the government to discuss strategies with medical professionals.
"Masasayang lang po ang ECQ kung 'di tayo maguusap-usap at magpaplano... kaya't nananawagan kami na mag-ECQ, hindi lang para mabawasan yung transmission, but also to sit down and talk," Dans said.
The medical groups emphasized that the return to ECQ will be used as a time to refine our pandemic control strategies addressing the following urgent conditions or problems:
Hospital workforce efficiency
Failure of case finding and isolation
Failure of contact tracing and quarantine
Transportation safety
Workplace safety
Public compliance with self-protection
Social amelioration
"In relation to this, we also appeal to your good offices to reconsider the pronouncement of the Department of Trade and Industry regarding the approval of [IATF] to reopen businesses such as gyms, fitness centers, tutorial services, review centers, internet cafes, pet grooming services, drive-in cinemas previously due to community quarantine starting August 1," Santiago said.
The medical groups stressed that if the healthcare system collapses, it is ultimately the people who will be the most compromised.
"In the end, winning the war against COVID-19 relies heavily on being able to keep our health system capacitated to address the needs of all Filipinos. We hope the government heeds this plea," Santiago said. —LBG, GMA News