Filtered By: Topstories
News
Palace 'glad' only 45% of Filipinos have no jobs amid COVID-19 crisis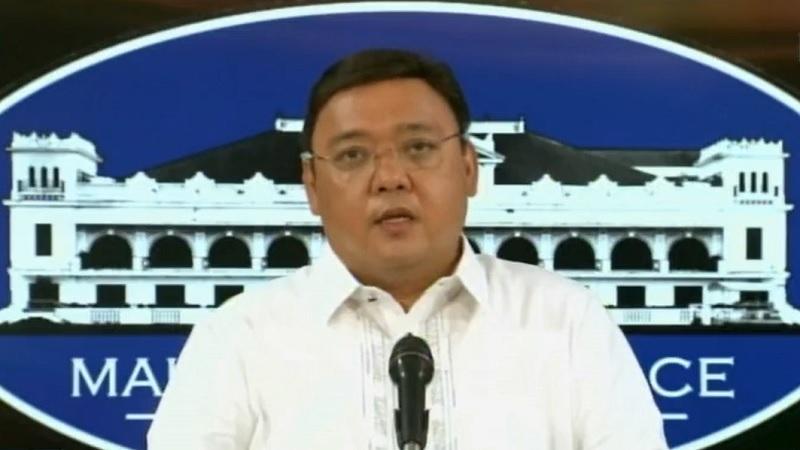 Malacañang on Monday said the record-high adult joblessness in July beat expectations as the country's labor situation could have been worse amid the COVID-19 pandemic.
Adult joblessness in the Philippines rose to a record-high of 45.5% in July with half of the unemployed saying they lost their jobs during the pandemic, a recent poll of the Social Weather Stations showed.
According to the results of the mobile phone survey, adult joblessness rose by 28 percentage points from 17.5% in December 2019, to overtake the previous record of 34.4% in March 2012.
The SWS qualified jobless adults as those who voluntarily left their jobs, those seeking jobs for the first time, or those who lost their jobs due to economic circumstances beyond their control.
"Ako po'y nagagalak na hindi tayo 100% nawalan ng trabaho kasi sa tagal po na naka-lockdown tayo talagang I'm still surprised at our resilience at 45% pa lang po ang nawawalan ng trabaho," presidential spokesperson Harry Roque said in a televised briefing.
"It could have been worse kasi nga po complete lockdown ang nangyayari sa atin."
The Philippine Statistics Authority in June reported an unemployment rate of 17.7% in April, which was equivalent to 7.3 million jobless Filipinos.
Roque said the only way to address joblessness is to revive the economy, which slipped into a recession this year due to the public health crisis.
"We are of course saddened, but that's to be expected with the lockdowns that we've had because of COVID-19," he added.
"I think [the] government is looking at opening the economy and providing financial assistance to small and medium-scale enterprises and also assistance to strategic businesses even if it is not small and medium scale."
The second phase of the government's National Action Plan to address the pandemic is focused on creating a balance between ensuring the people's health and safety, while slowly reviving livelihood and the nation's economy.
The government has also vowed to scale up the nation's health care capacity by establishing more ICU and isolation beds, testing laboratories, referral hospitals, swabbing centers, and quarantine facilities throughout the country. — RSJ, GMA News