Filtered By: Topstories
News
BRIONES SAYS
DepEd giving psychosocial support for teachers in COVID-upset classes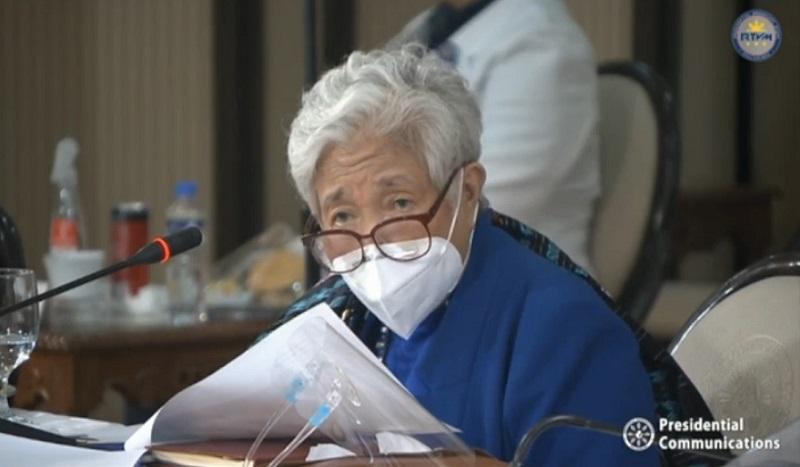 The Department of Education assured the public that it will provide psycho-social support to teachers and school personnel with the continuation of the learning program troubled by the COVID-19 pandemic.
In a statement on Thursday, Secretary Leonor Magtolis Briones acknowledged that the tasks for the incoming school year could challenge the emotional and mental health of teachers.
"The Department understands that the preparations for the incoming school year can be mentally and emotionally strenuous," Briones said.
"This is why we have highlighted programs that will offer psycho-social support for teachers, parents, and other members of the community," she added.
Earlier, DepEd Undersecretary Tonisito Umali said teachers are possibly facing stress in preparation for the blended learning approach this coming school year amid the pandemic.
To assist teachers and school leaders, DepEd said a course on the provision of psycho-social support and training wellness has been launched.
The first part of the course is called Psychosocial Support, which consists of a series of online sessions. The other part is Training Wellness with weekly learning 'playlists' that include course videos.
For teachers who have no access to the internet, DepEd said its regional or division offices will provide self-learning modules for offline use.
Aside from this, parents can also access video series Gabay Bahay on DepEd Philippines' Facebook page to improve their engagement in the protection and well-being of their children amid the pandemic.
For children with disabilities, DepEd said online sessions that will facilitate their well-being, protection, and learning continuity have already started in July.
These include art-based and home-based activities with the assistance of invited artists, psychologists, occupational therapists, and other field practitioners, according to the DepEd.
Due to the COVID-19 threat, the DepEd decided to resume classes through blended learning, where students do not have to go to school to participate in classes to avoid possible transmission of the virus.
It also removed around 60% of the curriculum to adjust for the remote learning approach this coming school year, which was moved from August 24 to October 5.
DepEd has been preparing ways to deliver education to students through self-learning modules, broadcast media, and the internet. —LBG, GMA News