Filtered By: Topstories
News
Pinoy 4th graders' poor scores in math, science show 'major crisis' in basic education — Gatchalian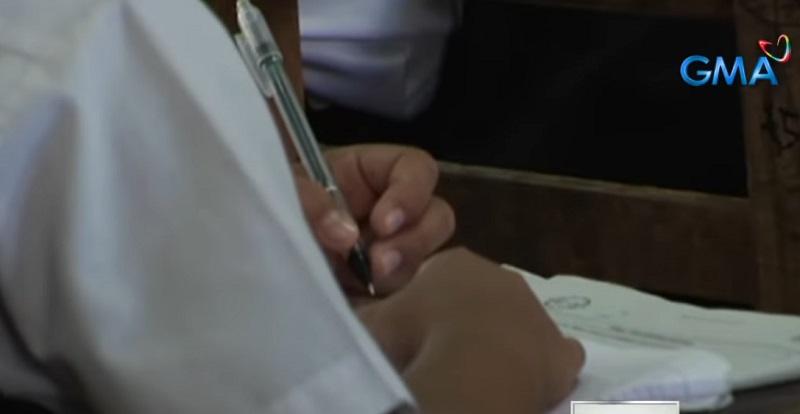 Filipino students' poor performance in a global assessment in fourth-grade math and science shows a "major crisis" in Philippine basic education, Senator Sherwin Gatchalian said Friday.
Grade 4 Filipino learners scored the lowest among their peers from 57 other countries in math and science in the 2019 Trends in International Mathematics and Science Study (TIMSS).
Their scores of 297 in math and 249 in science were also lower than the country's score of 358 in math and 332 in science from the last time the Philippines joined the study in 2003.
Gatchalian, chairperson of the Senate education committee, said this follows "dismal results" for the Philippines in the 2019 Southeast Asia Primary Learning Metrics and the 2018 Programme for International Student Assessment.
"This is a major crisis. The country has been participating in global assessments as an additional tool to measure the effectiveness of the basic education curriculum. The dismal result for the third time is so depressing and should serve as a wake-up call," Gatchalian said in a statement.
According to the study, only 1 percent of Filipino students reached the high benchmark in math, which refers to an ability to "apply conceptual understanding to solve problems."
Similarly, only 1 percent got a high score in science. The high benchmark means students "communicate and apply knowledge of life, physical, and Earth sciences."
The top-performing students came from the Philippines' neighbors Singapore, Taiwan, Korea, Japan, and Hong Kong. Singaporeans scored 625 in math and 595 in science.
Gatchalian said a failure to implement reforms will worsen the learning crisis.
He reiterated the need to "decongest" the K to 12 curriculum with focus on boosting learners' basic competencies in reading, writing, math, and science.
At the same time, teachers should be capable of teaching the K to 12 curriculum, he said. The senator, who chairs the Senate committee on basic education, arts, and culture, has filed a bill seeking to reform teacher education and training.
"Kailangan nating ituring na nasa ilalim na ng isang malawakang krisis ang ating sistema ng edukasyon. Hindi na natin kailangang patagalin pa ang pagsulong sa mga reporma dahil kung hindi, patuloy na mahuhuli at mapag-iiwanan ang ating mga mag-aaral," Gatchalian said.
Act now
Pasig Representative Roman Romulo, who chairs the House basic education and culture committee, said "We have to act now."
He suggested that first to third graders focus on good manners and right conduct, reading, writing, and basic math, with basic science being introduced in the second quarter of Grade 2.
He also urged a review of the use of the mother tongue as the medium of instruction in Grades 1 to 3.
In addition, he said the Department of the Education and the Commission on Higher Education have to closely coordinate for the education curriculum at the tertiary level.
He added that the DepEd must be a part of the screening and review of questions in the Licensure Examination for Teachers.
"I trust DepEd knows what has to be done," Romulo told GMA News Online. — Nicole-Anne C. Lagrimas/RSJ, GMA News