Filtered By: Topstories
News
More solons identified by Duterte deny involvement in corruption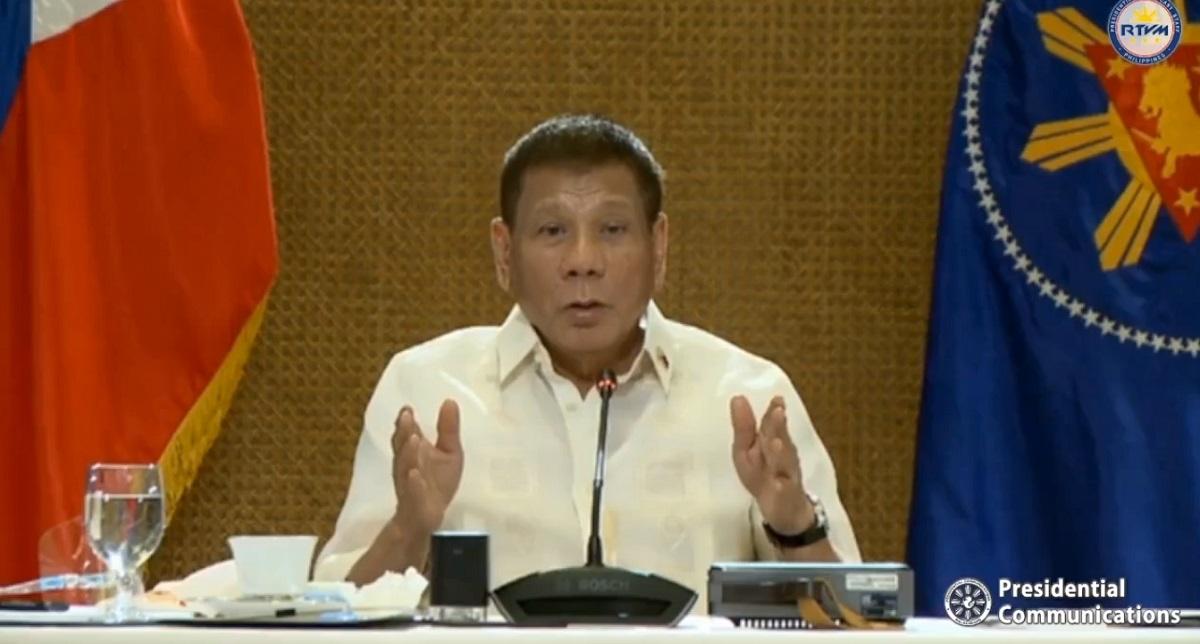 More lawmakers from the House of Representatives on Tuesday denied involvement in alleged corruption related to infrastructure projects after they were named by President Rodrigo Duterte.
In a message to GMA News Online, Deputy Speaker Henry Oaminal categorically denied involvement in any anomaly or corrupt activity.
Duterte, in baring the names of the lawmakers during a televised address on Monday night, claimed that Oaminal owns a construction company named HSO Construction Corporation, which has several construction projects in Misamis Occidental.
Oaminal, who represents Misamis Occidental, said HSO Construction was founded in 1988 even before he entered public service in 2007.
"When I became Congressman, I sold all my shares. Upon verification, HSO Construction Corporation does not have any construction projects in all government agencies in Misamis Occidental, including DPWH," he said.
The names that Duterte announced supposedly cropped up in the investigation of the Presidential Anti-Corruption Commission (PACC), although he said these should not be taken as "gospel truth."
"I just want to assure everybody that 'yung pagbasa sa pangalan ninyo is not a condemnation or an indictment that you are guilty of something," Duterte said.
Nevertheless, Oaminal said that he welcomes and supports the conduct of any investigation on corruption claims in order to clear his name.
He also said he fully supports the anti-corruption drive of the President.
"During my term as congressman, I have instituted positive reforms and have strongly supported the President in dismantling the drug and organized crime groups in my province, including Ozamiz City," Oaminal said.
Isabela 4th District Representative Sheena Tan, who was also named by Duterte, likewise denied owning construction companies that have supposedly been awarded infrastructure projects in her district.
"I have never owned any construction company. I do not have any shares in any construction company. This truth can easily be verified by the PACC by simply checking and validating with the concerned government agencies that they surely have access to," Tan said in a statement posted on her Facebook page.
Like Oaminal, Tan said she is also open to cooperating with the PACC in its investigation on the alleged corruption claims.
"Kung gaano ko po pinaghirapan ang tiwala ninyo ay ganoon ko rin pong kasigasig na pag-iingatan ito. I will most indulgently cooperate and provide any information to the PACC to help them with any further investigation. The truth will prevail," she said.
For her part, Bataan Representative Geraldine Roman said she was shocked that her name was mentioned by the President, adding her "conscience is clear."
"Public service has never been a money-making venture for me or my family whose good name is highly esteemed in Bataan. I am comforted by the fact that the President clarified that there is no verified information in this regard," she said.
"I am open to any investigation to establish the truth on this matter and I am sure that my honor will be vindicated," she added.
Apart from Oaminal, Tan, and Roman, other lawmakers mentioned by Duterte during his televised address were Occidental Mindoro Representative Josephine Ramirez-Sato, former Ifugao Representative Teodoro Baguilat Jr., Quezon City Representative Alfred Vargas, Northern Samar Representative Paul Daza, Quezon Representative Angelina 'Helen' Tan, and ACT-CIS Partylist Representative Eric Yap.
They maintained that they were not involved in any corruption activity and expressed willingness to submit to investigation. --KBK, GMA News