Filtered By: Topstories
News
Sara for President? Duterte says presidency not for a woman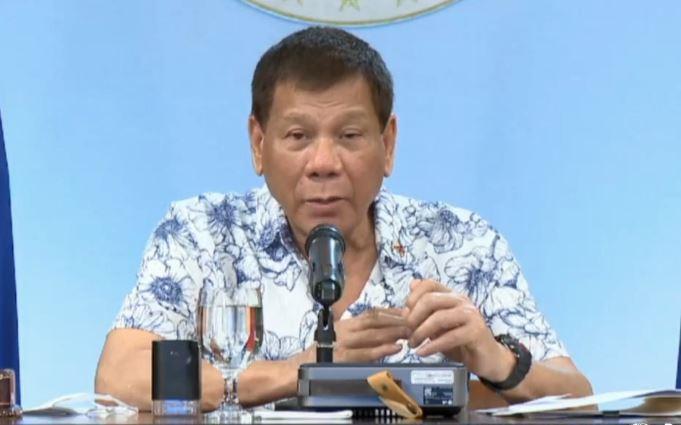 There are people who are urging Davao City Mayor Sara Duterte to run for President in 2022 but the incumbent Rodrigo Duterte claimed he would have none of it.
Speaking at the inauguration of the Metro Manila Skyway Stage 3 in Quezon City, Duterte said the presidency was not for women.
"My daughter, inuudyok naman nila, sabi ko 'My daughter is not running.' I have told Inday not to run kasi naaawa ako sa dadaanan niya na dinaanan [ko]," Duterte said.
"Hindi ito pambabae. Alam mo the emotional set-up of a woman and a man is totally different. Maging gago ka dito," he said.
The Philippines already had two presidents who are women -- Corazon Aquino from 1986 to 1992, and Gloria Macapagal-Arroyo from 2001 to 2010.
Women leaders such as Angela Merkel in Germany, Jacinda Ardern in New Zealand and Tsai Ing-Wen in Taiwan have also been credited for some of the most successful national responses against the COVID-19 virus.
Duterte made the remark weeks after Sara emerged as a possible contender for the presidency in 2022 after she topped the latest Pulse Asia survey on Filipinos' preferences for President.
Pulse Asia said about a quarter or 26% of adult Filipinos would choose the mayor if the election was held during the November 23 to December 2 survey period.
Former senator Ferdinand "Bongbong" Marcos Jr. and Senator Grace Poe shared the second spot with a score of 14%.
Reacting to the survey result, Sara Duterte asked pollsters to exclude her name from future polls.
She said the May 2022 election was"farthest from the minds of many Filipinos" and that the focus should be on "how to survive the economic and humanitarian crisis" brought about by the COVID-19 pandemic. -NB, GMA News