Filtered By: Topstories
News
Gov't reevaluating if Bataan-Cavite bridge project could be implemented —NEDA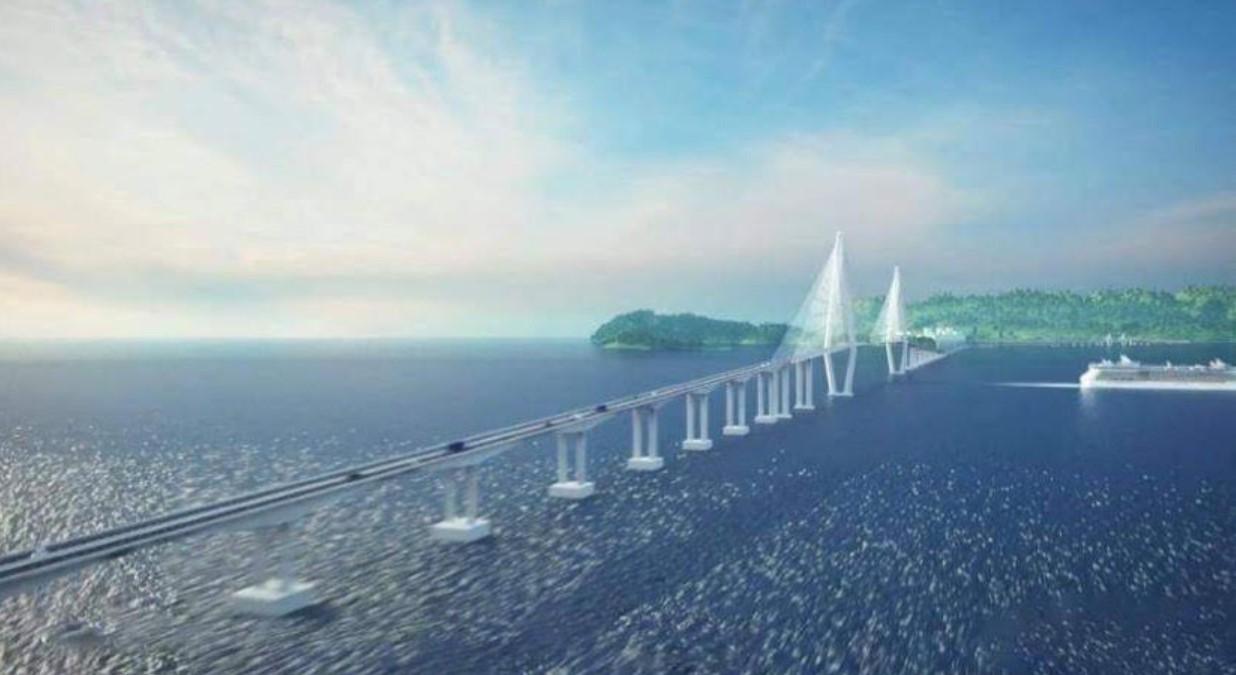 The plan to build a 32.15-kilometer interlink bridge between Bataan and Cavite is now undergoing reevaluation to determine if the project is feasible for implementation, the National Economic and Development Authority (NEDA) said Thursday.
During the virtual #AskNEDA media briefing, NEDA OIC-Undersecretary Jonathan Uy that the Department of Public Works and Highways (DPWH), the Bataan-Cavite Interlink Bridge project implementing agency, is still continuing to study the implementability of the project.
"Particularly because, first, we have to revalidate the demand for possible traffic of that bridge given the effects of the COVID-19," Uy said.
"Second, the cost of the project is quite huge relative to the budget envelope that the Public Works has," he said.
In October last year, the DPWH inked a P3.03-billion contract for the conduct of detailed engineering design (DED) works for the Bataan-Cavite bridge project. https://www.gmanetwork.com/news/money/economy/760713/dpwh-signs-p3-b-detailed-engineering-design-deal-for-bataan-cavite-bridge/story/
The DED scheduled from November 2020 to January 2022 will be funded by an additional financing for the Infrastructure Preparation and Innovation Facility (IPIF) under a signed $200-million loan agreement last December 2019 between the ADB and Department of Finance (DOF).
Part of the government's Build, Build, Build Program, the Bataan-Cavite Interlink Bridge Project involves the construction of a 32.15 kilometers four-lane bridge, two lanes each direction, starting from Barangay Alas-asin in Mariveles, Bataan crossing Manila Bay and terminating in Barangay Timalan, Naic, Cavite.
The present five hours travel time between the Bataan and Cavite provinces will be reduced to 20 to 30 minutes with 60 kilometer per hour speed with the Bataan-Cavite Interlink Bridge.
The project involves construction of two navigation bridges, namely the North Channel Bridge and South Channel Bridge, which span 400 meters and 900 meters, respectively.
The proposed bridge project is composed of the following:
Package 1 – Bataan Land Viaduct (5.04 km)
Package 2 – Northern Marine Viaduct (8.0 km)
Package 3 – Southern Marine Viaduct (12.6 km)
Package 4 – Approach Viaducts to Northern and Southern Navigation Channel Bridges (2.6 km)
Package 5 – Navigation Channel Bridges (2.6 km)
Package 6 – Cavite Land Viaduct (1.31 km)
Package 7 – Ancillary Buildings
"We are coordinating with the flagship committee, together with Public Works, on how we can be able to fast track the implementation of the project notwithstanding the immediate concerns," Uy said. -MDM, GMA News