Filtered By: Topstories
News
Private vehicle inspectors agreed to lower inspection fees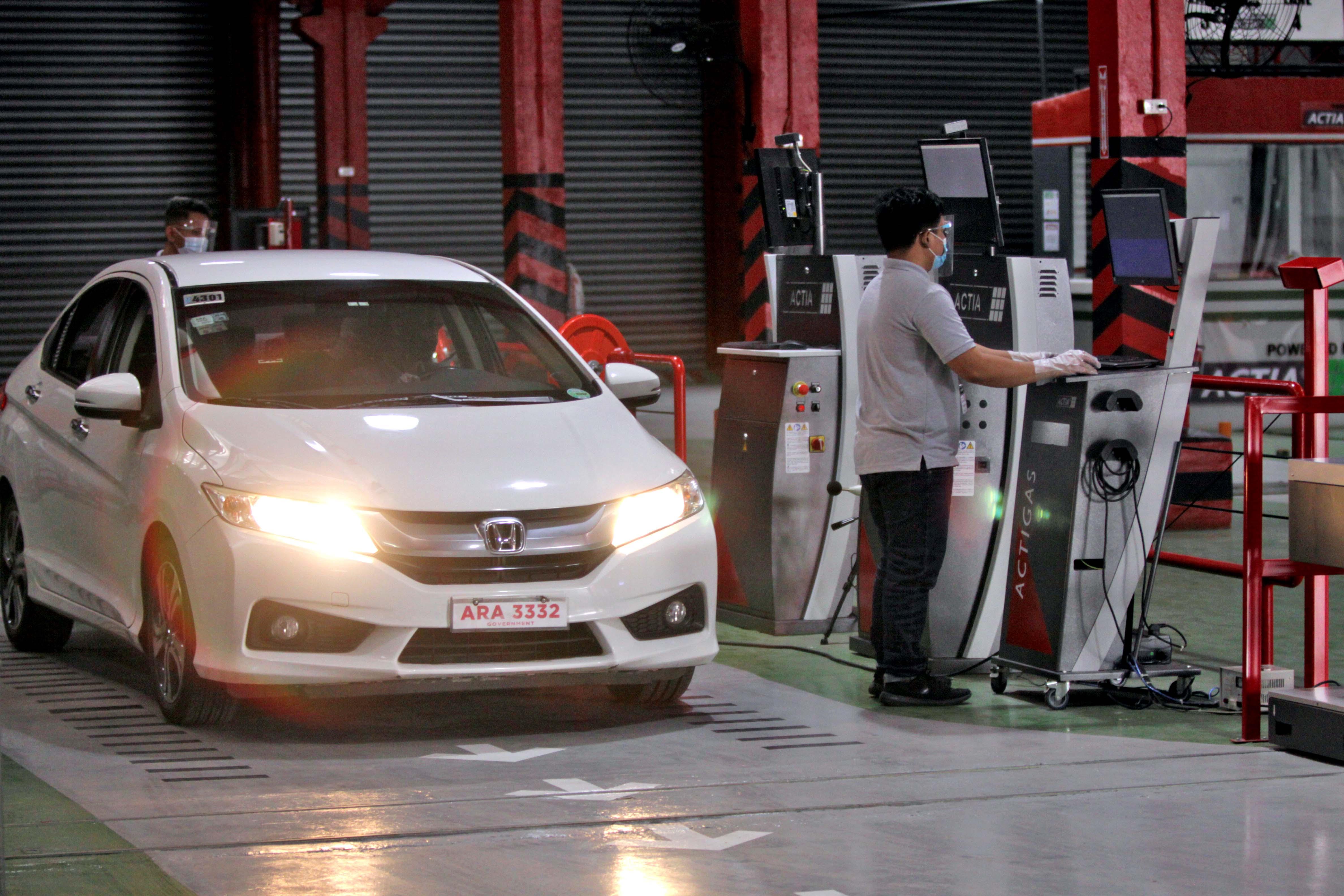 Operators of private motor vehicle inspection centers (PMVICs) have agreed to lower fees collected from private motorists as they heed the government's call to ease the financial burden of Filipinos amid the COVID-19 pandemic.
In a virtual press conference on Thursday, Vehicle Inspection Center Operators Association of the Philippines (VICOAP) president Iñigo Larrazabal said PMVICs agreed "to operate at a loss and lower our fees."
"If operating at a loss will help during this pandemic, we will oblige," Larrazabal said.
The announcement came after Transportation Secretary Arthur Tugade appealed to PMVICs to lower fees and suspend the collection of re-inspection fee for at least one year.
Under LTO's Memorandum Circular 2018-2158, private inspection centers are to collect inspection fees of P1,800 from motor vehicles weighing 4,500 kilograms or less. If a vehicle fails, it will be required to undergo necessary repairs and retested for a P900 reinspection fee.
Tugade said PMVICs should lower their fees to the same rates being offered by Private Emission Testing Centers (PETCs), which is around P500 to P800.
In the same press briefing, Transportation Assistant Secretary Giovanni Lopez said, "Napapayag na ang mga [PMVICs] na iparehas ang kanilang singil sa kasalukuyang singil ng PETC."
"Ibaba sa P600 ang fee ng 'pag inspect ng roadworthiness [for private vehicles]," Lopez said.
Meanwhile, the inspection fee for motorcycles will be P500 and for jeepneys will be P300.
Lopez also announced that PMVICs agreed to suspend collection of the re-inspection fee for one year.
However, President Rodrigo Duterte has said that the private motor vehicle inspection is no longer mandatory, according to presidential spokesperson Harry Roque Jr.
According to the Metro Manila Accident Recording and Analysis System (MMARAS), in 2019, a total of 121,771 road crashes were recorded in Metro Manila. An average of 334 road crashes were also recorded daily. Of this, 372 people have died, while 20,466 were hurt.
In addition to a smoke emission check, vehicles being inspected at a PMVIC undergo an automated three stage system that checks for roadworthiness in 73 inspection points.
And unlike in the old vehicle inspection done by the LTO which is visual, the inspection of vehicles at a PMVIC is automated with limited human intervention, according to the DOTr.
The testing equipment even requires biometric access such as the fingerprint of the operator to initialize operation, it said.
Results of the testing done at a PMVIC are sent real time to the PMVIC's local server and to the LTO's IT system.
Corruption and tampering of results at a PMVIC is also reduced, if not removed, as the entire vehicle inspection process is fully documented with the use of closed circuit television cameras (CCTvs), the DOTr said.—AOL, GMA News