Filtered By: Topstories
News
Daily new COVID-19 cases could hit 11,000 by end-March, says OCTA Research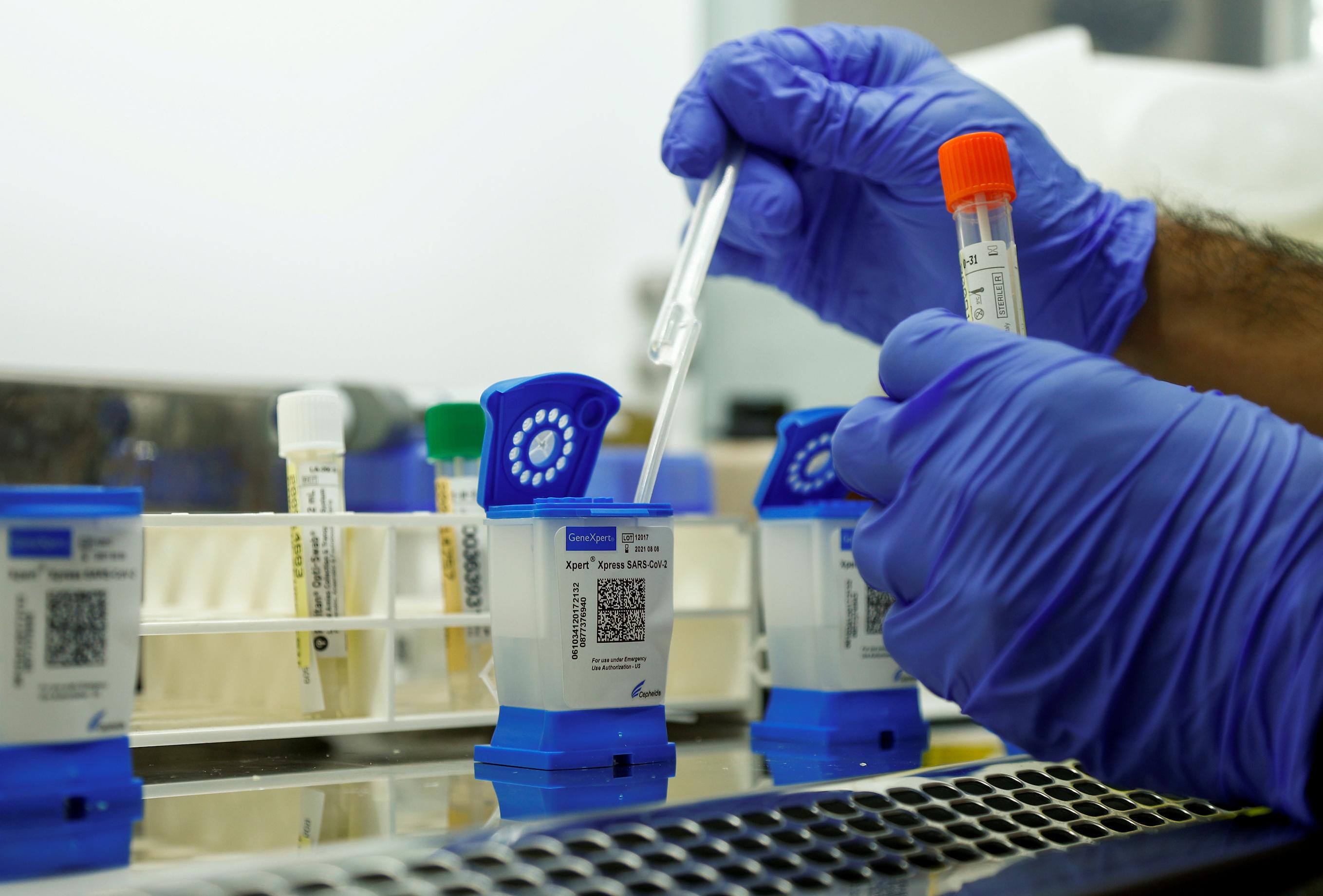 The Philippines could see 11,000 new COVID-19 cases daily by the end of March, the OCTA Research group said Tuesday as it noted an upward trend in infections.
Professor Guido David said the reproduction number has increased to 2.03, meaning every COVID-19 case can infect two other people.
"It's now above 2, and what that means is we have to recalculate again the trends," he told ANC. "Right now, the numbers… have been upped to about 10,000 to 11,000 [daily new cases] by the end of this month, unfortunately."
David said most areas in Metro Manila are seeing an increase in new cases while the trend has slowed down in Pasay, Malabon, and Navotas, the three places where the latest surge started.
"Mostly in NCR, most areas in NCR are now having an increase and many areas are nearing close to the levels that we saw last August," he said.
David also said an OCTA Research fellow projected COVID-19 intensive care unit (ICU) bed occupancy in the capital region will rise to 70% by the end of the month.
The Department of Health earlier said 65% of COVID-19 ICU beds were occupied in Metro Manila.
"The increase in cases is not just happening in NCR but it's also happening in many areas in Calabarzon like Rizal and Cavite, parts of Bulacan. There's also another uptick in Cebu City, so it was going down but we're seeing a slight uptick," David added.
The expert attributed the surge to increased mobility, decreased compliance with health protocols, and the new coronavirus variants that were recently detected in the country.
The independent team of experts previously warned that the country could see up to 20,000 new cases daily by April if the surge is not contained.
David vouched for localized lockdowns anew.
"Any decrease in mobility will definitely help… We are 100% certain that a stricter lockdown will definitely control the spread of the pandemic much quicker," he said.
However, the expert acknowledged that not all Filipinos can stay cooped up at home for economic reasons.
"We're not necessarily advocating for a one-week strict lockdown… Based on scientific fact, yes, this would definitely have a bigger impact than the current protocols that are being implemented," he said.
"We are calling for citizens to have a personal enhanced community quarantine. We don't have to have it done by the national or the local government. We can do it by ourselves. This is not for everyone, of course," he added.
The Philippines logged 5,404 new cases on Monday, the highest single day increase this year.
The country now has 626,893 infections with 560,577 recoveries, 12,837 deaths, and 53,479 active cases. —KBK, GMA News