Filtered By: Topstories
News
Local firms eyeing COVID-19 vaccine production in the Philippines —DOST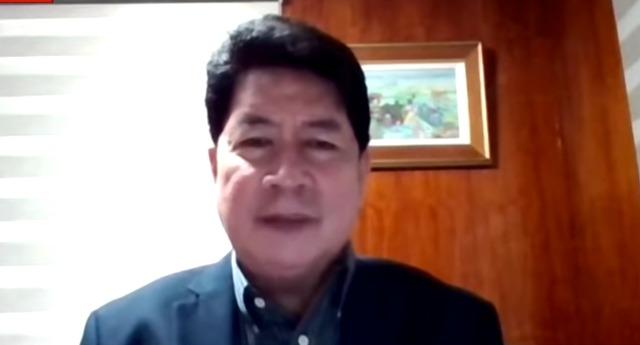 At least four local companies have expressed interest in partnering with foreign pharmaceutical companies to produce COVID-19 vaccines in the country, an official of the Department of Science and Technology (DOST) said Saturday.
In an interview on Dobol B TV, DOST-Philippine Council for Health Research Development executive director Jaime Montoya confirmed that four Philippine companies are interested in investing in setting up a "local vaccine industry."
"These are Pinoy-based local companies, who are interested to partner with foreign vaccine developers to allow us to have a capacity to manufacture vaccines in our country," Montoya said in a mix of English and Filipino.
Early this week, vaccine czar Secretary Carlito Galvez said the Philippines is in talks with the Serum Institute of India (SII) to study the possibility of local vaccine production.
The SII is considered the world's largest vaccine manufacturer. It is also the main supplier of British-Swedish drugmaker AstraZeneca's COVID-19 jab.
Montoya said that in the medium-term, the aim is to establish "fill and finish" facilities in the country.
This means that local manufacturers will import the antigens or the vaccines itself in bulk form and then package it in the form of vials or ampoules for commercial distribution, according to the DOST official.
He said putting up such facilities will only take 18 months to three years and is the most viable option for the Philippines' immediate needs or to enable the country to achieve "vaccine self-sufficiency."
"We need to have the initiative to produce our own vaccines because the current pandemic is not the only pandemic we will face," Montoya pointed.
"We are now in talks with foreign developers to invest in technologies that will allow us to make our own vaccines," he added.
The DOST official said the Department of Trade and Industry is also crafting policies on fiscal incentives to lure potential investors in the country's local vaccine manufacturing industry.
Apart from reducing the cost of vaccines, Montoya said, having a local vaccine manufacturing industry "will enable us to have some degree or high degree of vaccine self-sufficiency so that we will not be dependent on the supply from other countries." —LBG, GMA News