Filtered By: Topstories
News
Wilfredo Keng withdraws 2nd cyber libel case vs. Maria Ressa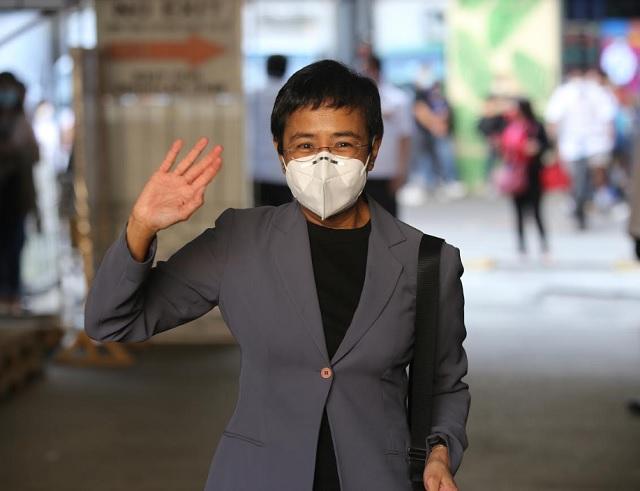 A Makati City court on Tuesday dismissed the second cyber libel charges against Rappler CEO Maria Ressa after complainant Wilfredo Keng lost interest in the case.
Judge Andres Soriano of the Makati Regional Trial Court Branch 148 issued the order after taking into consideration Keng's decision not to pursue the case anymore, Ressa's manifestation to dismiss the case permanently, and the public prosecutor's position.
"The public prosecutor manifested that with the private complainant turning hostile to the cause of the prosecution, the prosecution can no longer prove the guilt of the accused beyond reasonable doubt," the order stated.
Soriano also ordered the return of the P24,000 cash bail Ressa posted last November.
"I'm glad to hear good news. I look forward to seeing the rest of the cases against me and Rappler dropped in the future," Ressa said in a statement.
In a manifestation filed on May 25, Keng's lawyers said he decided "to redirect his focus towards helping out with the pandemic, instead of being preoccupied with the prosecution of this case."
"He now intends to dedicate time and resources to support ongoing efforts to battle the pandemic and to assist those adversely affected," it said.
"Being vindicated in the other cyber libel case, wherein the accused had already been convicted, the private complainant now feels that his grievance which is being litigated pending before this court should yield to a more important cause."
Ressa was accused of cyber libel for the second time for her tweet containing screenshots of a 2002 newspaper article about Keng's alleged involvement in criminal activities.
She posted the tweet in February 2019, a few days after she was arrested over the first case, which was in connection with a Rappler article citing an "intelligence report" linking Keng to human trafficking and drug smuggling.
A Manila court convicted Ressa and Reynaldo Santos, Jr., the author of the article, in June last year. — BM, GMA News