Filtered By: Topstories
News
CHR probes Masbate landmine blast that killed FEU athlete, cousin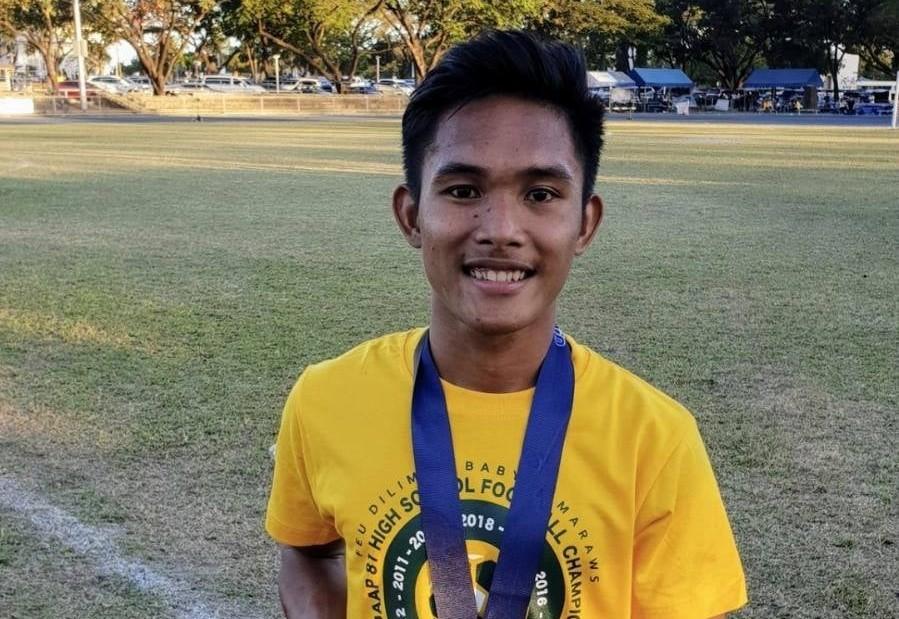 The Commission on Human Rights (CHR) on Tuesday said it had begun investigating a landmine blast in Masbate that claimed the life of a 21-year-old football player from the Far Eastern University (FEU) and his cousin.
FEU varsity player Kieth Absalon and his cousin Nolven were killed by an improvised explosive device blast on Sunday morning. Nolven's 16-year-old son also sustained injuries from the explosion.
The landmine was allegedly detonated by members of the New People's Army (NPA).
"CHR strongly condemns this act," spokesperson Jacqueline de Guia said in a statement. "The use of anti-personnel landmines is a violation of the International Humanitarian Law (IHL)."
"Not only do they cause exceptionally severe injuries, suffering, and death, [but] anti-personnel landmines also fail to distinguish between civilians and combatants, such as what happened in this case," she added.
De Guia underscored that even non-state entities such as the NPA "are bound to respect IHL, alongside the government."
The Philippine National Police and the Armed Forces of the Philippines have been ordered to conduct a manhunt for the suspects behind the blast.
The government's anti-insurgency task force also denounced the incident as a "most blatant display" of disrespect of the IHL.
Burning bus
Meanwhile, De Guia also said CHR Region XII is investigating the burning of a passenger bus in Barangay Bialong, M'lang, that reportedly killed at least three passengers and injured six others.
"In both instances, it is reprehensible that innocent lives continue to be taken because of senseless terroristic acts. We extend our deepest condolences and prayers to the family and friends of the victims," she said. -MDM, GMA News