Filtered By: Topstories
News
Nurses group calls for bigger budget for free health services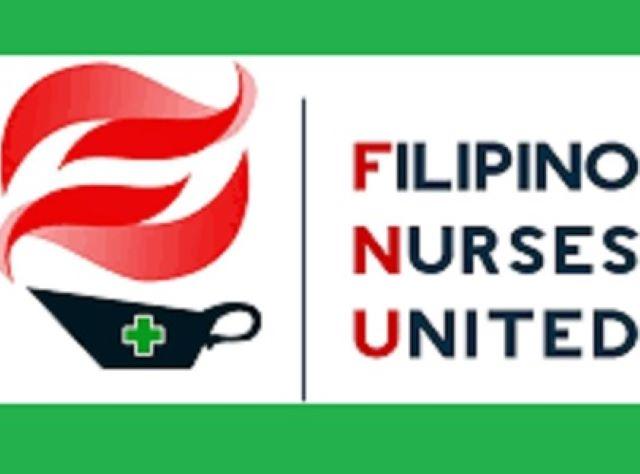 The Filipino Nurses United (FNU) on Wednesday urged the government to allot a bigger COVID-19 response budget for 2022 to ramp up free health services, particularly free mass testing to curb the spread of the virus in the country.
In a statement, FNU sounded the alarm over the "unabated" rise in the number of COVID-19 cases among health workers recently.
The group said the proposed Department of Health 2022 budget for the COVID-19 response is less than 1% of the proposed P5.024 trillion national budget next year.
"Unless the government seriously fulfills its primary obligation to undertake basic public infection control measures, the COVID-19 will continue to wreak havoc on people's lives including and most especially on nurses and other health care workers in the forefront of the pandemic response," it said.
The group also reiterated its call for mass hiring of nurses to boost the health system.
"In the present scenario where hospitals are already full to the brim, patients waiting for days at the ER for admission and many more just dying in their homes or even in their vehicles while queuing in hospitals – there indeed is gross inefficiency and weak management in the government's COVID response," FNU said.
"Undoubtedly, with the increasing COVID-19 cases of infection and deaths among nurses, doctors and co-health workers are victims themselves of a government COVID-19 response that is generally inefficient and mismanaged," it added.
Further, FNU called for "a caring, efficient and effective leadership and enough of an insensitive and inefficient management that has defined the last 18 months of the pandemic."
"We demand that the health needs of the Filipino people and an effective COVID response be top priorities in the 2022 budget."
"This means allocating sufficient funds to ensure concrete, immediate free basic health services and timely assistance to the people and ample support for our health frontliners to avoid further unnecessary loss of lives and just as worse, the collapse of the country's health care system and end up in what could be the biggest economic debacle in our nation's history," it added. -- Ma. Angelica Garcia/BAP, GMA News