Filtered By: Topstories
News
MARINA, EU officials hold crucial talks after the Philippines fails assessment on seafarer training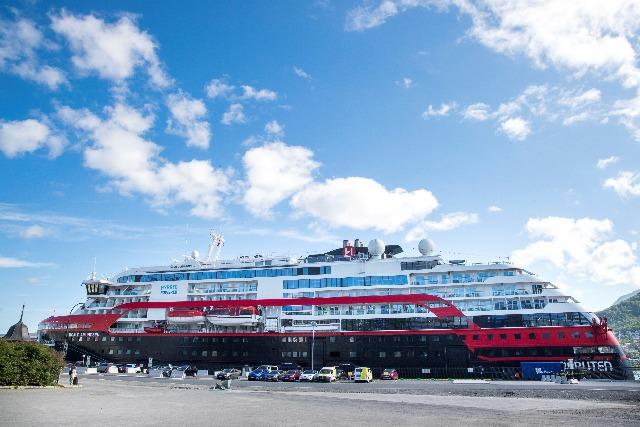 A Philippine delegation met with senior European Union officials in Brussels where they discussed how the country could comply with the bloc's maritime safety protocols after failing its assessment on the country's seafarer education and training.
Led by Vice Admiral Robert Empedrad, head of the Philippine Maritime Industry Authority (Marina), the delegation held talks with Director General Henrik Hololei and other officials of the European Commission Directorate General for Mobility and Transportation in Brussels on February 8.
The meeting, which took place at the request of the Philippine side, was held a month before the deadline set by the EU for the country to comply with global maritime training and education standards, the EU mission in Manila said.
Following an inspection conducted in 2020, the European Commission notified the Philippines of a number of deficiencies, including serious ones, such as in Philippine seafarers' education, training and certification system.
In their findings, the commission said the Philippines failed to guarantee that the requirements of Standards of Training, Certification and Watchkeeping for Seafarers (STCW) convention were met.
The meeting, the EU said, was an opportunity for the Philippines "to clarify EU procedures and expectations following the transmission of the notification letter of 20 December 2021 concerning EU reassessment of the maritime education, training and certification system of the Philippines."
"While Director-General Hololei was grateful to Vice-Admiral Empedrad for meeting informally in Brussels and for his oral presentation, he made clear that the Commission's assessment would solely be based on the written reply to the Commission notification, to be provided no later than 10 March 2022," EU Ambassador to the Philippines, Luc Véron, who also attended the meeting in Brussels, said Friday.
Non-compliance to STCW, the EU warned, would bar Philippine seafarers from boarding European-flagged vessels.
Veron said Manila's formal reply "should contain concrete evidence of the measures already taken by the Philippine authorities to ensure compliance with the country's obligations under the STCW Convention."
During the meeting, the EU Commission explained to the Philippines' relevant authorities from the Commission on Higher Education and MARINA the procedure to be followed as requested in the notification letter as well as the next steps following the Philippines' reply.
It also provided concrete examples on what it expects to receive in the Philippines reply and encouraged the country to enhance their efforts to comply with the STCW Convention.
The global shipping industry, which carries 80 percent of international trade, employs about 1.2 million seafarers, mostly from the Philippines.
About one out of five foreign seafarers on EU flagged ships is Filipino.
In its findings, the EU said inconsistences have been identified "in relation to the competences covered by the education and training programmes leading to the issuing of officers' certificates, as well as in several approved programmes regarding teaching and examination methods, facilities and equipment."
It also found "concerning findings" regarding simulators and on-board training in Philippine maritime schools. -- BAP, GMA News