Filtered By: Topstories
News
Official laments younger generation's lack of knowledge about Martial Law atrocities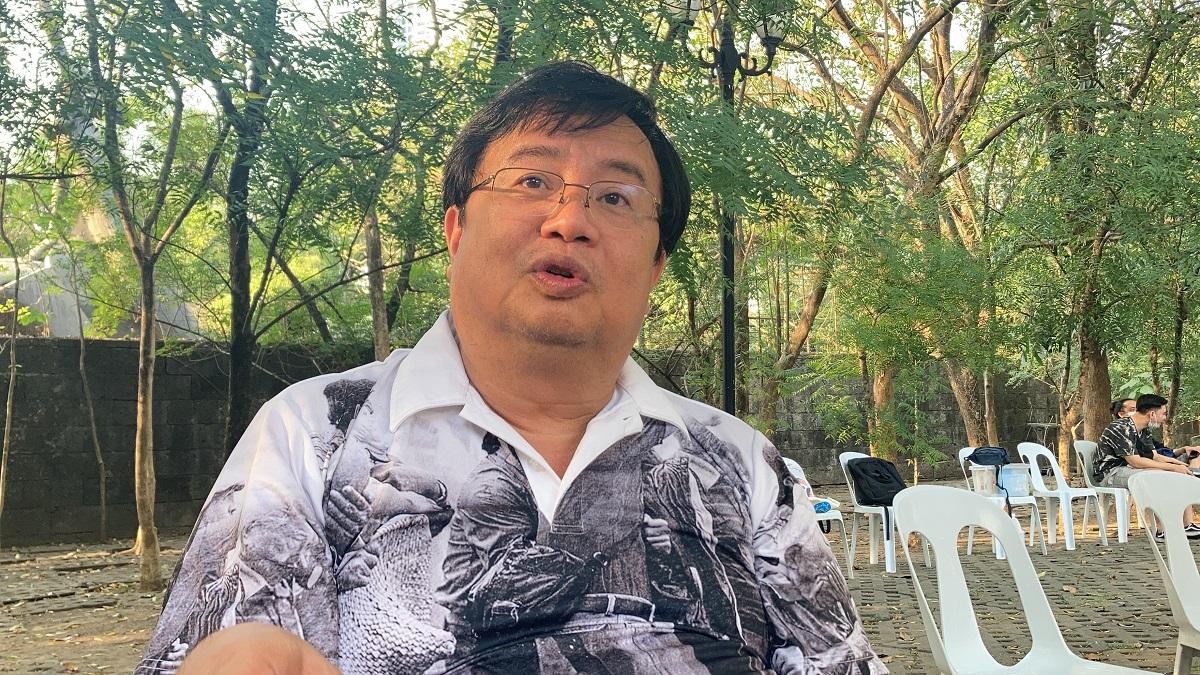 An official of the Human Rights Violations Victims' Memorial Commission has lamented the lack of knowledge by many people, especially the younger ones, about the atrocities committed by the government under Martial Law declared by the late dictator Ferdinand Marcos Sr.
"Talaga bang nakalimutan ng tao, o hindi nila alam [Did they forgot about it, or they didn't really know]?" Executive Director Carmelo Victor Crisanto asked in a recent interview with GMA News Online.
Crisanto believes lack of available reference materials in schools and the lack of confidence among teachers, especially those aged 27 to 35, in teaching the subject could be partly blamed for the problem.
"Doon ang naging pagkukulang ng ating sistema ng edukasyon. Kaninong kasalanan 'yan [That's where our education system is lacking. Whose fault is that]?" he said.
In 2013, then-President Benigno Aquino III signed the Republic Act 10368 or the Human Rights Reparation and Recognition Act, which provides financial compensation to the victims of human rights violations under Martial Law, which lasted from from 1972 to 1986.
The compensation for these victims, which was based on the severity of the torture they suffered, were funded by the ill-gotten wealth of the Marcos family that the Philippine government recovered from Swiss banks.
Since then, the Memorial Commission has been able to distribute financial remuneration to at least 11,000 victims of human rights violations during Marcos' dictatorship.
"Republic Act 10368 is the dagger against Proclamation 1081 which is Marcos' declaration of Martial Law," Crisanto said.
"Under the Republic Act 10368, the nation recognized that the state actually hurt its citizens during the Marcos Martial law years. Part of the law is that a portion of the ill-gotten wealth of the Marcoses that we recovered from Swiss banks was provided as reparation for the victims of Martial law. That is P10 billion, and it is a fact, no matter how people try to distort it," he added.
Not an excuse
Crisanto said not living through Martial law period is not an excuse to shirk from the subject because teachers are able to teach about the period when Filipino heroes stood up against oppression and fought for freedom against the Spanish, American and Japanese colonizers from the 1500s until 1945 even if they did not live through that time.
"Bakit mo tinuturo sina Jose Rizal, Andres Bonifacio, at iba pa? Hindi pa tayo buhay niyan. Pero bakit itinuturo? Kasi maraming materyales," Crisanto pointed out.
(Why do we teach about Jose Rizal, Andres Bonifacio, and the others? We are not yet alive back then, but why do we still teach about them?
After ousting Marcos 36 years ago through the 1986 EDSA People Power Revolution, Crisanto said the government should have tasked the Filipino youth to ask their parents and other elders about what they did during the Marcos dictatorship, just like how the youth of Germany who were told to ask their parents of their roles in the genocide of Jews during the Holocaust
era of dictator Adolf Hitler.
"Pero sa atin, walang ganun eh. Walang nagtanong sa magulang nila, how did you participate in Martial Law? How about in the destruction of coco levy fund," he said, referring to the taxes ripped off from coconut farmers during Martial Law
"There was even a case of cannibalism, of a captive being eaten by soldiers after toasting their victim. That happened in Samar. Can you imagine? But the kids were never asked to question their parents and elderly about such horrors," he said.
Crisanto, however, is adamant that it is not yet too late to cascade the lessons of Martial Law to the younger generation, starting in basic and secondary education through training teachers.
Crisanto and the Memorial Commission came up with a Martial Law course, Essential Truths on Martial Law. Crisanto said he did not get the support and even faced opposition from the Department of Education, and so he made it an essential learning for teachers by getting the Professional Regulations Commission (PRC) on board.
Crisanto said that since the teachers need to earn Continuing Professional Development (CPD) points before they get their license renewed, he asked PRC for help by asking it to evaluate the Essential Truths on Martial Law and give corresponding CPD points for teachers who will choose to learn the Martial law course.
PRC agreed and gave the course 15 CPD points, he said.
As a result, the Martial law course was taken by at least 50,000 teachers, until the COVID-19 pandemic affected the program. Since then, Crisanto said he has made the course available online, and that taking it still corresponds to 15 CPD points.
Crisanto said such a small inroad is a very important step to prevent a dictator from taking over the country again.
"I have reached 50,000 teachers, but it is still small. And 2022 may be a lost year, but democracy is a marathon," he said. —KBK, GMA News