Filtered By: Topstories
News
Duterte warns of Chinese 'invasion' once Putin uses nukes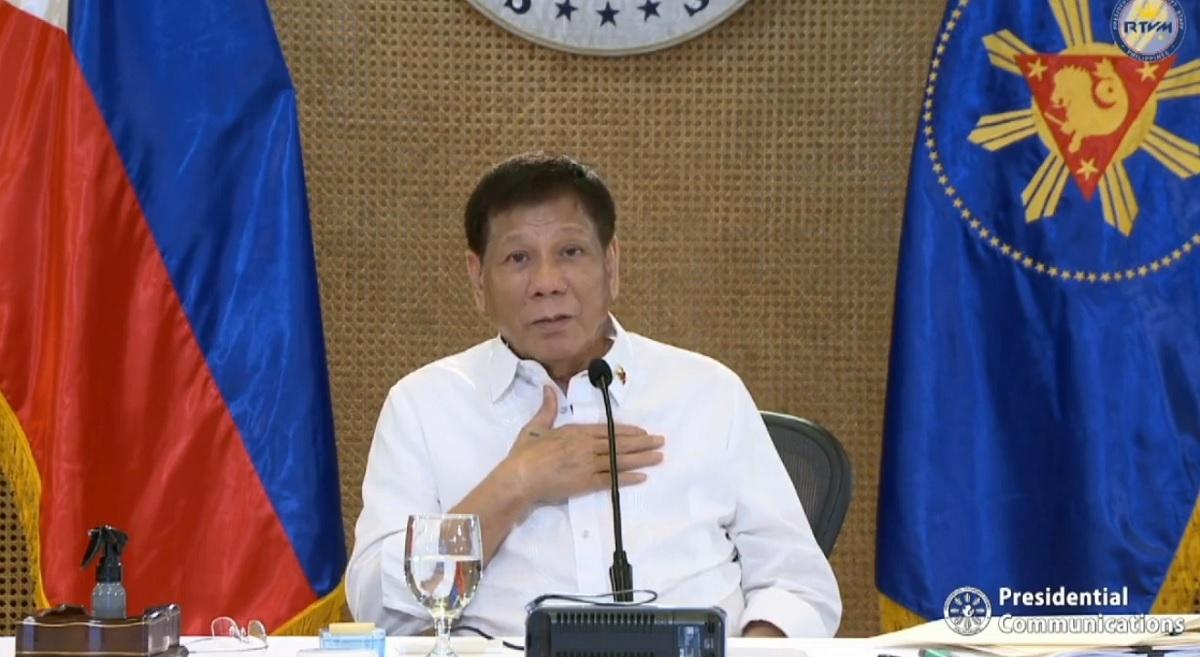 President Rodrigo Duterte on Monday warned of a Chinese "invasion" should Russian President Vladimir Putin decide to use nuclear weapons in the Ukraine conflict.
Duterte made the remarks amid the ongoing armed conflict between Russia and Ukraine which began on February 23.
"Kung talagang maipit si Putin at pindutin iyong pulang button, wala na. Then my thinking is...pag mag ganun 'yan...China will invade...sa intelligence briefing, tatamaan talaga tayo," Duterte said during a Malacañan ceremony during which several measures were signed into law.
"That was my reason why them [Americans] are unrestricted [here]. Pipilitin ng mga Amerikano eh. Talagang brusko ang mga Amerikano," Duterte added.
Duterte then said that a nuclear attack can be initially invisible.
"Hindi lang natin makita iyong nuclear, iyong long range bombers... baka napindot na kanina [ang button] rito sa South China Sea. It will reach our jurisdiction in seven minutes. Iyong hypersonic ano nila...so kasali tayo diyan. Let us not kid each other," Duterte said.
"Kaya andito ang Amerika, that is the reason I gave the order to the military to allow them unrestricted [movement] para matapos...wag lang sana [na] iyong China [would resort to invasion]," Duterte added.
Duterte then said that back when he met Russian President Vladimir Putin in May 2017, the Russian leader assured him that he would talk to China over Beijing's militarization and aggression in the South China Sea, a portion of which is in the Philippines' exclusive economic zone.
Duterte said Putin's effort did not prosper.
"Tatlo lang kami: [Senator] Bong Go, Defense Secretary Delfin Lorenzana, ako. Sinabi talaga ni Putin, we will try to help you, we will talk to China. But China never listened to the advice of anybody. Tatamaan talaga tayo, sigurado. But I will not send my soldiers upon the request of anybody to join the cause against Russia," Duterte added.
— DVM, GMA News