Filtered By: Topstories
News
Philippines pulls out 'Uncharted' in cinemas for showing China's nine-dash line map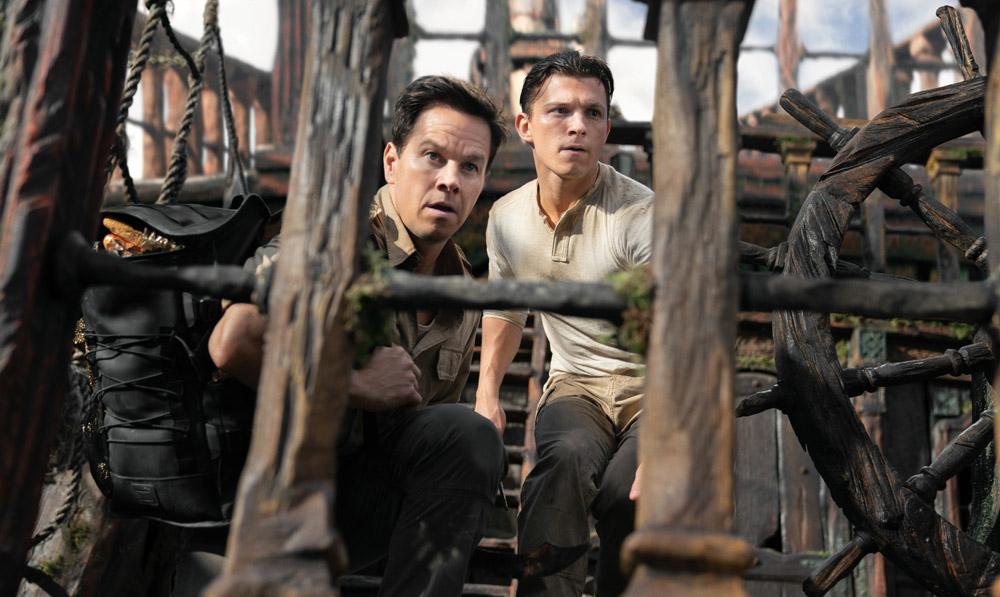 The Movie and Television Review and Classification Board (MTRCB) has pulled out action-adventure film "Uncharted" from Philippine cinemas due to a scene that showed China's nine-dash line map encroaching on Philippine waters.
In a statement, the Department of Foreign Affairs said the scene from the movie containing an image of China's map of the South China Sea is "contrary to national interest" prompting it to request the MTRCB to review and prohibit it from being shown in local theaters.
"Uncharted" is topbilled by actors Tom Holland and Mark Wahlberg.
"In its response to the DFA, MTRCB stated that it had ordered Columbia Pictures Industries Inc. to cease and desist from exhibiting the said motion picture, unless and until they are able to remove the objectionable scenes," the DFA said.
"MTRCB further reported that Columbia has since complied with its order and has pulled out the movie from the cinemas."
China has declared massive territorial claims in the resource-rich South China Sea, where the Philippines, Vietnam, Malaysia, Brunei, and Taiwan have overlapping claims. Manila has renamed parts of the waters that fall within its territory as West Philippine Sea.
In 2016, the Permanent Court of Arbitration in The Hague, Netherlands, following a case filed by the Philippines, invalidated China's sweeping claims over the waters. Beijing does not recognize the ruling.
"The nine-dash claim is contrary to national interest, which has been settled in the 2016 Arbitral Award," the DFA said, adding that China's nine-dash line has no legal basis in international law.
This is not the first time that the DFA sought to prohibit the screening of a Hollywood movie featuring China's nine-dash line.
In 2019, the DFA requested the MTRCB to pull out the DreamWorks animated feature "Abominable" after a scene showed the Chinese nine-dash line. —Michaela del Callar/KG, GMA News