Filtered By: Topstories
News
Philippines tightens border control amid monkeypox threat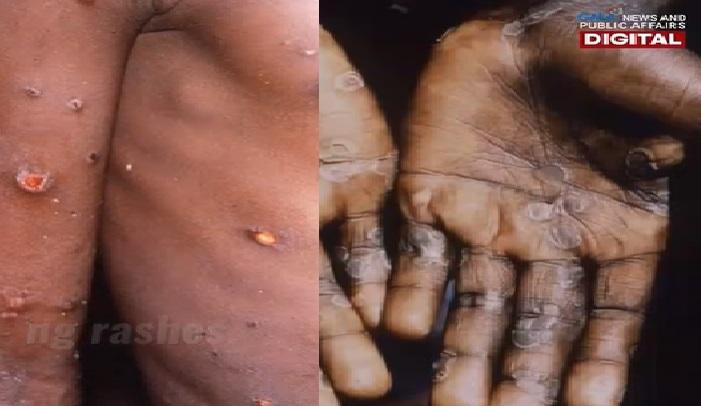 The Philippines is intensifying its border control measures amid the threat of the monkeypox virus, Health Secretary Francisco Duque III said Saturday.
"We have instructed the BOQ (Bureau of Quarantine) to intensify its surveillance of passengers coming from countries with known cases of monkeypox -- mainly from central and west Africa," Duque told GMA News Online.
"Also symptom screening had been heightened for inbound passengers among other control measures," he added.
On Friday, the DOH announced that no cases of the monkeypox virus have been detected in the Philippines following the recent cases found in European countries, the United States, Canada, and the United Kingdom.
Citing information from the World Health Organization (WHO), the DOH said that monkeypox is a viral disease coming from animals and occurs primarily in tropical rainforest areas of Central and West Africa.
Its symptoms include fever, rash, and swollen lymph nodes which may lead to a range of medical complications.
Monkeypox is usually transmitted via close contact with an infected person or an animal, or even through contaminated materials. While it may look like smallpox, it is less contagious and causes less severe illness.
Reports from Agence-France Presse said cases of the rare viral disease were detected in several countries including Canada, Italy, Sweden, Spain, Portugal, Europe, and North America.
However, Duque said that "WHO has not classified monkeypox as a threat to public health as of now."
"We are guided by their latest advisory," the Health chief said.
In its advisory issued on May 20, the WHO said that there are about 80 confirmed cases of monkeypox so far, and 50 pending investigations across 11 countries.
The WHO described monkeypox as a disease of "global public health importance" as it not only affects countries in West and Central Africa, but the rest of the world.
To prevent transmission, the DOH earlier advised the public to adhere to minimum public health standards including mask wearing, observing physical distancing, and maintaining good hygiene.
Vaccine against monkeypox
In a later report, National Task Force Adviser Dr. Ted Herbosa told GMA News' "24-Oras Weekend" that a vaccine against monkeypox could probably be easily developed.
Herbosa said smallpox and monkeypox are "relatives" or almost identical and it is possible the vaccine against smallpox can be used against monkeypox.
"Pwede tayo makagawa ng bakuna against monkeypox na baka masmabilis pa kay sa ginawa natin sa bakuna laban sa COVID-19, Herbosa said." —LBG, GMA News