Filtered By: Topstories
News
Duterte asked me to continue anti-illegal drug war –Bongbong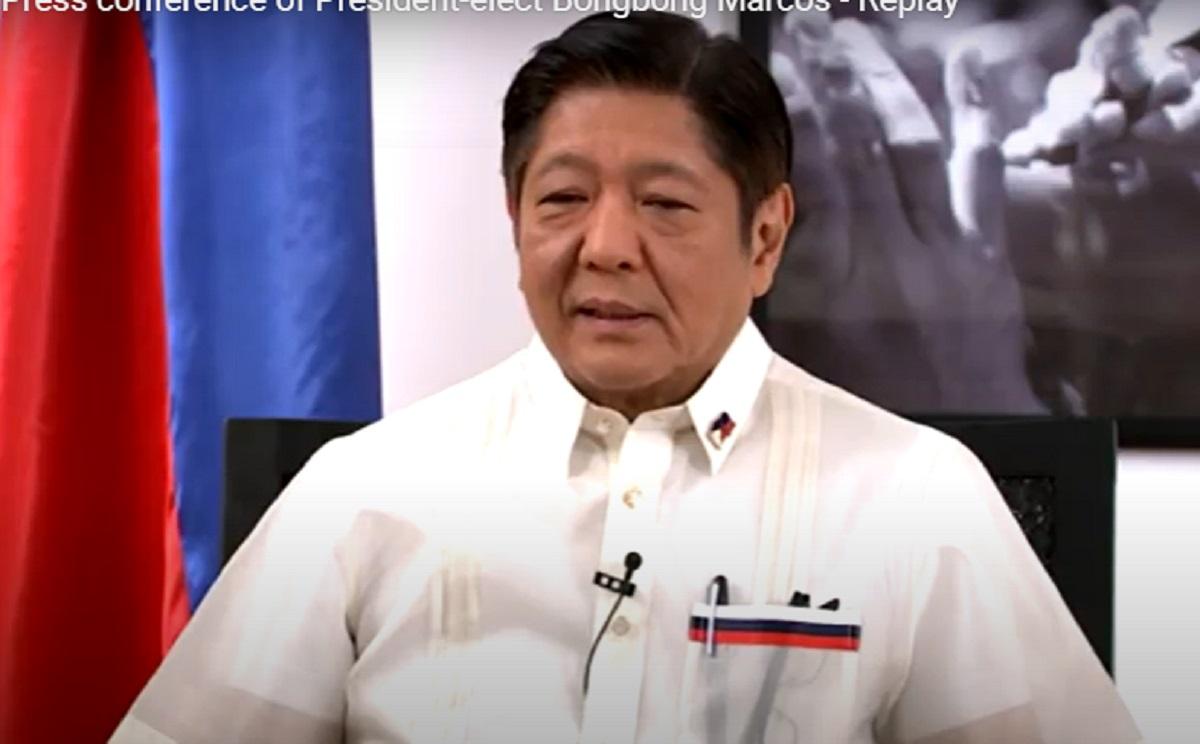 President-elect Bongbong Marcos said Thursday that President Rodrigo Duterte asked him before the May 9 elections to continue the war on drugs, but my own way.
"Before the elections, sinasabi niya itong mga bagay na ito ... iyong kanyang priority ay anti-[illegal] drug [program]," Bongbong, son of the late dictator Ferdinand Marcos, said in his first news conference as president-elect.
(Outgoing President Rodrigo Duterte told me then that his priority is the anti-illegal drug program.)
"He was very assertive about it. Sabi niya, 'ituloy mo. Do it your own way, palitan mo, pero huwag mo iiwanan dahil kawawa ang kabataan natin. Masisira ang buhay nila.' And I fully appreciate what he said because our [illegal] drug problem remains," he added.
[Duterte underscored I cannot do away with it --war on illegal drugs -- otherwise the youth will become miserable, and their lives will be destroyed.]
The Duterte administration is facing possible International Criminal Court (ICC) scrutiny on the government's alleged crimes against humanity over the bloody war on drugs.
The ICC probe, which was deferred in November 2021 upon the request of the Philippine government, stemmed from the complaint of the families of those killed in the drug war and human rights advocates.
The ICC initially authorized to probe drug war in September 2021 for alleged crimes against humanity or murder given that "available material indicates, to the required standard, that a widespread and systematic attack against the civilian population took place pursuant to or in furtherance of a State policy, within the meaning of Article 7(1) and (2)(a) of the [Rome] Statute [that established ICC]."
Based on government records, at least 7,000 individuals have been killed during the police's anti-drug operations since President Duterte assumed office on June 30, 2016.
The complainants before the ICC, however, have argued that the drug-war death toll could be up to 30,000, including the deaths of drug suspects in the hands of supposed vigilante squads.
Duterte asking for understanding
Likewise, Marcos said that President Duterte asked him for understanding over the use of all government resources available to fund the monthly P500 government aid to the poorest of the poor families amid unabated increase of oil prices.
"The last time we spoke, they were talking about the P500 ayuda (cash aid). Sabi niya sorry na lang kung ubusin ko iyong pera kailangan talaga ng tao," Marcos said.
(He said Duterte was really sorry for spending everything because the people need the money.)
"Tama naman siya, kailangan ng tao, kawawa masyado ang tao" (Duterte is right. The people need the money. The people are in misery), Marcos added.—LBG, GMA News