Filtered By: Topstories
News
Marcos extends condolences to Ramos family on FVR's passing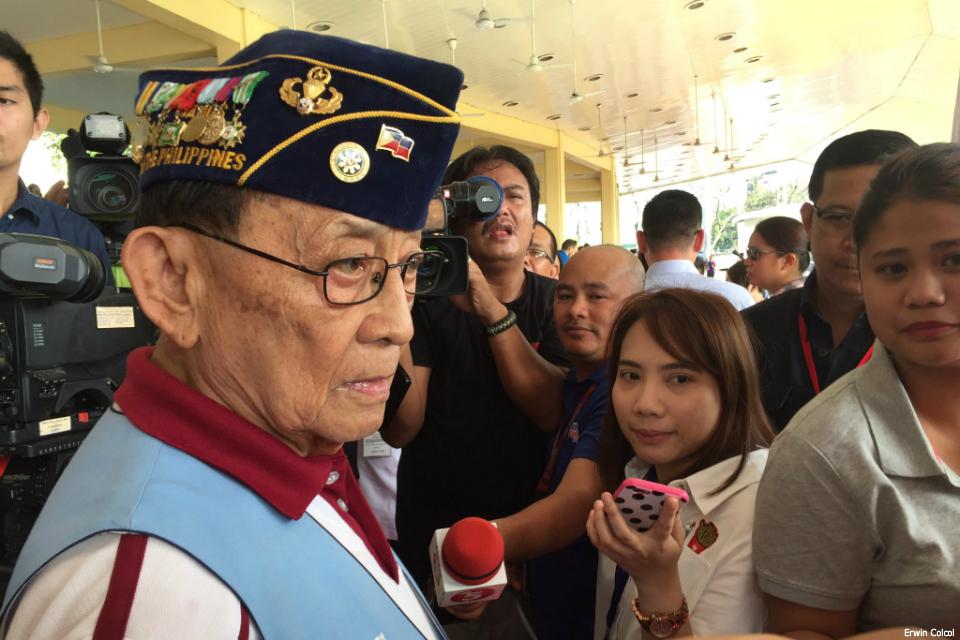 President Ferdinand "Bongbong" Marcos Jr. on Sunday offered his condolences to the family of former president Fidel V. Ramos, who has passed away at the age of 94.
"I extend my deepest condolences to the family of former President Fidel Valdez Ramos who passed away today having lived a full life as a military officer and public servant," Marcos wrote on Facebook.
"Our family shares the Filipino people's grief on this sad day. We did not only lose a good leader but also a member of the family," he added.
Marcos also called on Filipinos to pray for Ramos's eternal repose.
"The legacy of his presidency will always be cherished and will be forever enshrined in the hearts of our grateful nation," he said.
Ramos was the Armed Forces vice chief of staff under Marcos's father, President Ferdinand Marcos Sr., until 1986, when he joined hundreds of thousands of protesters gathering on EDSA against the Marcos regime and in support of Corazon Aquino in the wake of the February "snap" elections.
Ramos later served as Aquino's Armed Forces chief of staff and Defense secretary.
'Made peace possible'
In a separate statement, Vice President Sara Duterte extended her "deepest condolences" to the Ramos family.
"I am one with the whole nation in grieving over the loss of a leader who, during his presidency, made peace possible in Mindanao," she added.
Duterte said Ramos was a real patriot, who encouraged "men and women in uniform to value their integrity as public servants."
"In 1996, he signed the peace agreement with the Moro National Liberation Front (MNLF), which ended the 24-year Moro armed revolution headed by Nur Misuari," the Vice President said.
"FVR aggressively championed Filipino competitiveness in the global arena and through his socio-economic agenda called 'Philippines 2000', liberalized the country's economy—resulting in the significant improvements in the average income of Filipino workers," she added.
Duterte said she hopes Filipinos may find inspiration from Ramos' life through "the immensity of the legacy that he built out of his love of country and fellow Filipinos." — BM, GMA News