Filtered By: Topstories
News
Birth, death, marriage certificates now permanently valid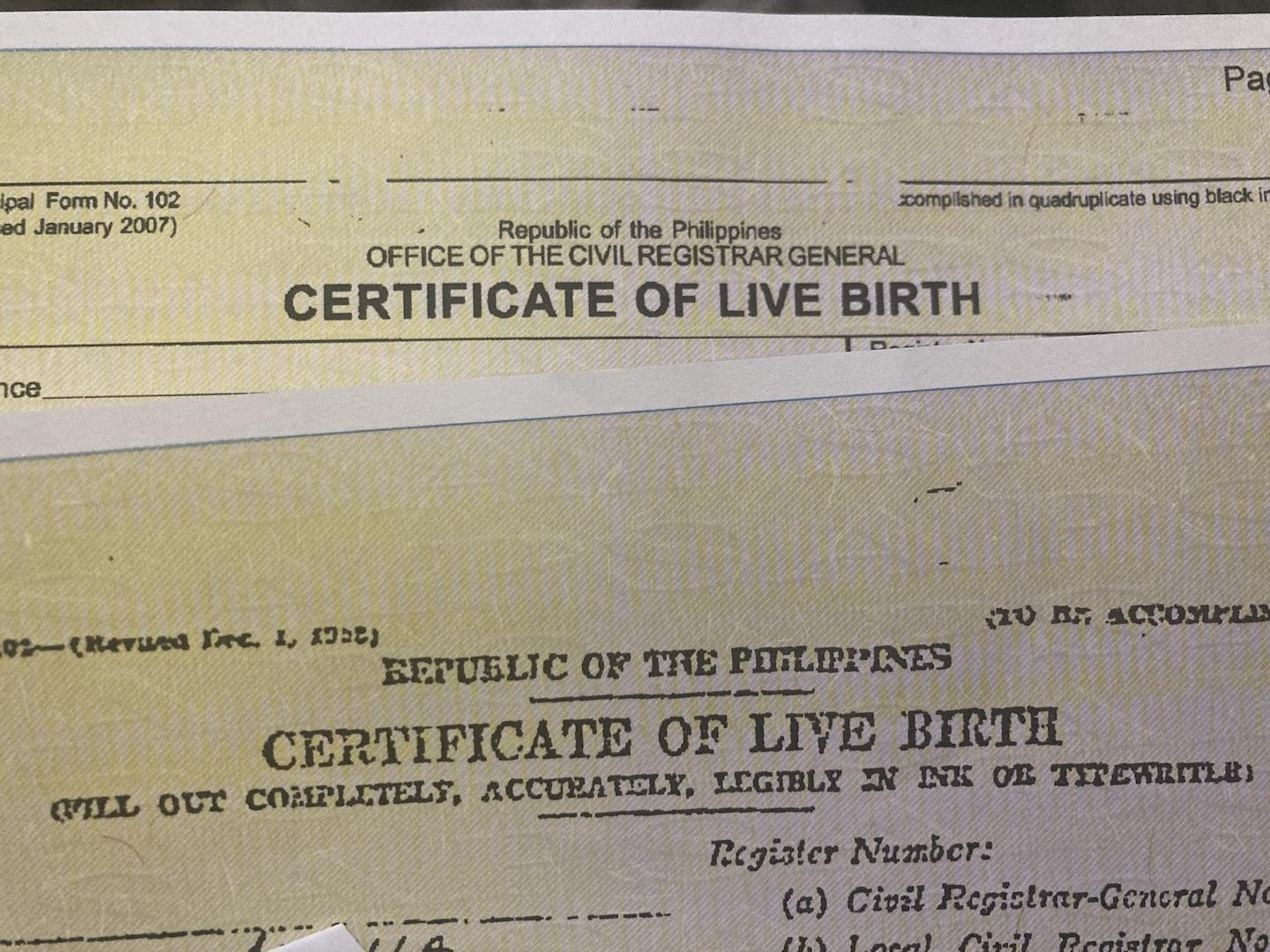 Birth, death and marriage certificates issued by the Philippine Statistics Authority and then-National Statistics Office are now permanently valid.
This, after the remedial legislation seeking the permanent validity of the birth, death, and marriage certificates lapsed into law last July 28, according to Senator Bong Revilla Jr.
On Tuesday, Revilla shared a copy of a letter from Malacañang signed by Executive Secretary Victor Rodriguez, informing the Senate president of the enactment of the bill.
In a statement, Revilla, sponsor of the law in the Senate, explained that the certificates issued, signed, certified, or authenticated by the Philippine Statistics Authority (PSA), its predecessor the National Statistics Office (NSO), and the local civil registries shall have permanent validity regardless of the date of issuance.
These documents shall be recognized and accepted in all government and private transactions or services requiring the submission of the same as proof of identity and legal status of a person.
According to Revilla, the law was legislated to address the growing concern that some government agencies and private institutions requiring the submission of the documents accept only those obtained in the past six months, creating an impression of a six-month validity.
Even though the PSA has clarified that these certificates do not have an expiration, Revilla said the constant changing of the color of the security paper leads to the rejection of the acceptance of long-issued documents.—AOL, GMA News