Filtered By: Topstories
News
Lawmakers push for speeding up of full toll interoperability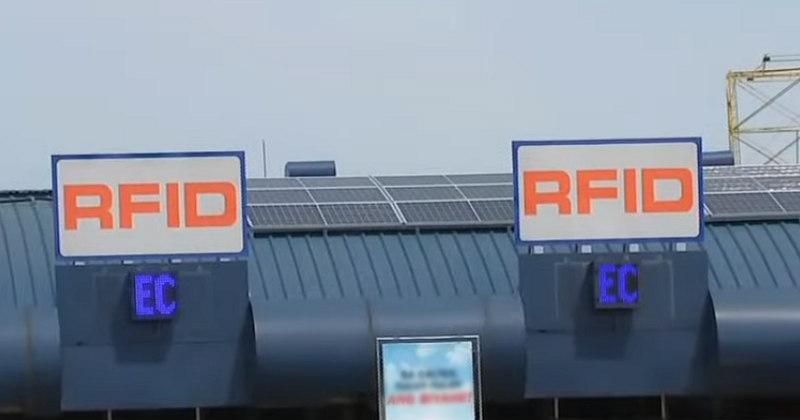 Members of the House of Representatives on Monday called on the Department of Transportation to speed up the full implementation of the Toll Interoperability Project, which will allow a singular radio frequency identification (RFID) sticker and a singular wallet for toll payments to be used at all toll expressways.
Representatives Dean Asistio and Oscar Malapitan of Caloocan City, Ferdinand Alexander Marcos of Ilocos Norte, Eric Martinez of Valenzuela City, Edwin Olivarez of Parañaque and Jolo Revilla of Cavite made the call in House Resolution 159, saying the full implementation of the project was moved from November 2, 2020 to December 1, 2020 and again to January 11, 2021 to give motorists more time to have RFID stickers installed on their vehicles.
"The Toll Interoperability Project was launched in 2017. The agreement [between the government and private sector] states that the toll road companies are required to make adjustments in their systems to enable interoperability and an integrated toll collection. The full implementation of the said project has been long overdue and further delay of its implementation is causing great inconvenience to the public," the lawmakers said.
Phase 1 of the implementation of the project is the 100% cashless and contactless toll payments.
Phase 2 involves the use of two RFID wallets that will contain the load for payments at specific toll plazas, but there should be a single RFID sticker readable by sensors at different toll roads.
Finally, Phase 3 is the implementation of one RFID sticker for all toll expressways and maintaining only one wallet for toll payments.
As it is, motorists would need to install two RFIDs, the AutoSweep RFID and the Easytrip RFID, if they want contactless payment through all tollways.
The AutoSweep RFID is issued by the San Miguel Corporation for use on the Skyway, the South Luzon Expressway, the STAR Tollway, the Tarlac-Pangasinan-La Union Expressway, the Ninoy Aquino International Airport Expressway, and the Muntinlupa-Cavite Expressway.
The Easytrip RFID is issued by the Metro Pacific Tollways Corporation for use on the North Luzon Expressway, the Subic-Clark-Tarlac Expressway, the Cavite Expressway, C5 Southlink, and the Cavite Laguna Expressway.
The lawmakers said that the Toll Regulatory Board had long been directed to promulgate rules and regulations that will require concessionaires and operators of toll expressways to transition to a 100% electronic toll collection lanes and install electronic tags or other cashless systems—such as but not limited to RFID, Automated Fare Collection System, etc.—for all motorists and motor vehicles to be able to transact only through cashless mode of payment of toll not later than November 2, 2020.
"Now, therefore, be it resolved as it is hereby resolved by the House of Representatives, to urge the Department of Transportation and its attached agencies to fast track the implementation of Phase 2 and Phase 3 of the Toll Interoperability Project; [thus] ensuring the promised convenience and seamless travel for motorists plying the expressway in Luzon," they added. — BM, GMA News