Filtered By: Topstories
News
Pia Cayetano hits UP, 4 other SUCs for not resuming full in-person classes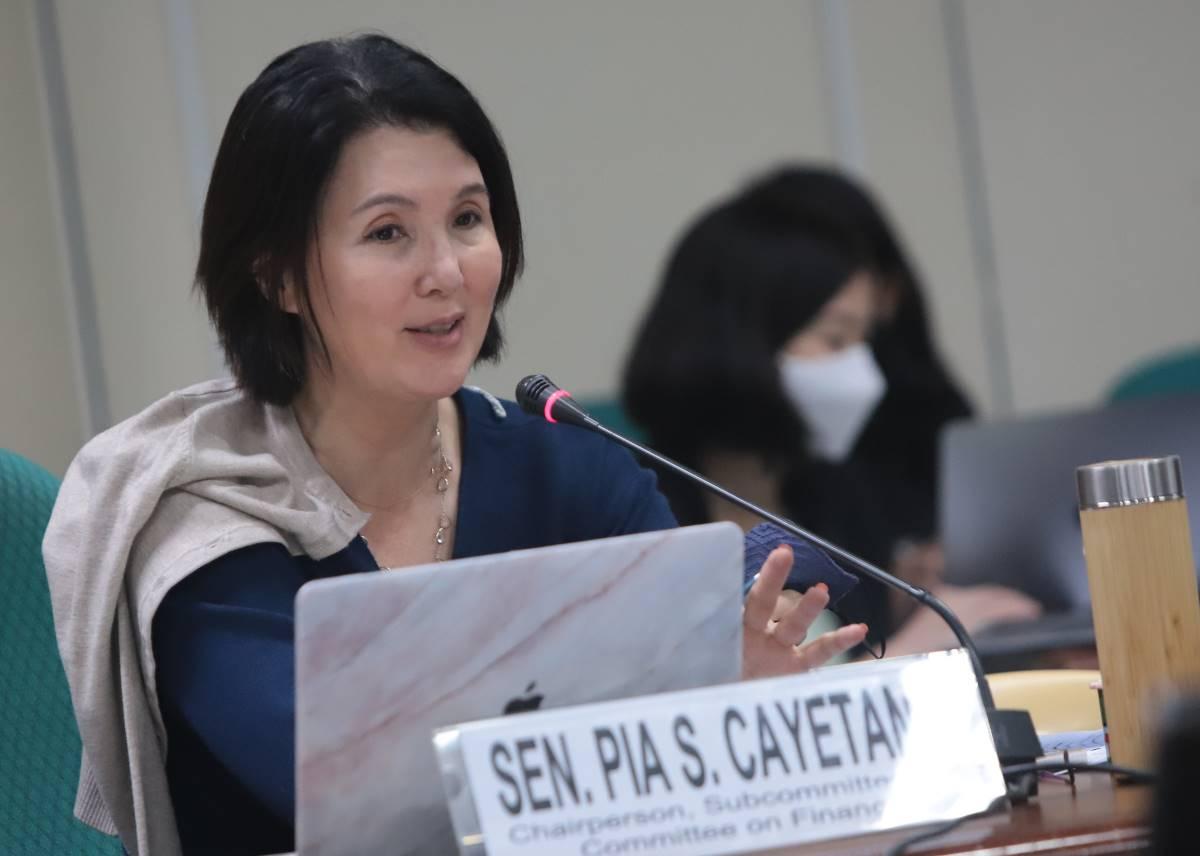 Senator Pia Cayetano on Tuesday hit five state universities and colleges (SUCs) including the University of the Philippines (UP) for not fully implementing the resumption of in-person classes.
At the hearing on the proposed 2023 budget of the Commission on Higher Education (CHED) and SUCs, the senator questioned why UP is still holding blended learning on its campuses including UP Diliman in Quezon City.
UP President Danilo Concepcion said it is in accordance with the regulations in QC but Cayetano said Quezon City Mayor Joy Belmonte denied the university's claim upon her clarification.
"Mr. President, sino ang liaison officer mo na nagco-coordinate kay Mayor Joy Belmonte? (Mr. President, who is your liaison officer who is coordinating with Mayor Joy Belmonte?) Because I sent Mayor Joy Belmonte a long message and asked her 'is it true that QC still has health protocols for the conduct of classes because UP is still doing blended because of QC Covid protocols daw'? Sabi niya 'Sen. Pia, this is not true," said Cayetano.
"Sino liaison officer mo because they're wasting my time," she added.
(Who's your liaison officer because they're wasting my time.)
Concepcion told the senator he will ask the city government about the policy.
"I don't know about the text of Joy Belmonte. It is true that 'di naman nila ipinagbabawal ang face-to-face. Pero sa aking pagkakaalam, 'di pa nila nili-lift ang physical distancing doon sa loob ng kuwarto. So I have to call her and ask her kung ni-lift na ba nila ang physical distancing sa loob ng classroom," he said.
(I don't know about the text of Joy Belmonte. It is true that face-to-face classes are not disallowed. But as far as I know, they haven't lifted the rules on physical distancing inside enclosed spaces. So I have to call her and ask her if this was lifted.)
Concepcion also mentioned he is set to meet with world universities to discuss the possible paradigm shift in the current teaching set-up.
While she is "open" to "changes and innovations" in education, Cayetano warned UP to conduct face-to-face classes to secure their budget for next year.
"You want budget? Show me you're making an effort to do the most basic — allow the students to have face-to-face classes. Show me you are making that effort. Because otherwise, I'll focus my efforts where it is most appreciated," said Cayetano, chairperson of the subcommittee of the Senate Committee on Finance.
"I am very open to changes and innovations in the way we teach, in the way we educate, but we should not make COVID the reason, which is still the excuse being given when I see this 75 percent capacity or 50 percent capacity (classroom limitation)," the senator said.
UP has a proposed budget of P21.8 billion for 2023.
Apart from UP, other universities that have yet to resume full face-to-face classes are Cagayan State University, Northern Iloilo State University, South Cotabato State College, and Mindanao State University.
The Senate panel suspended the hearing on the proposed budgets.
It was looking into the proposed budgets of the Development Academy of the Philippines (P577 million), state universities and colleges (P93.3 billion), UP (P21.8 billion), and CHED (P30.7 billion). —KG, GMA News