Filtered By: Topstories
News
China embassy: POGO-related crimes also harm Philippines' interests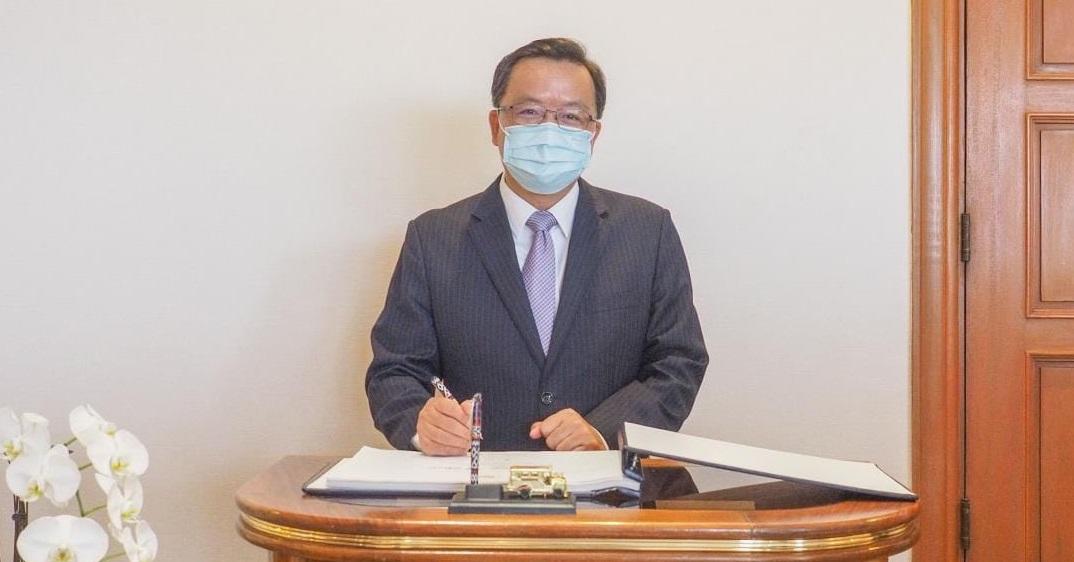 Crimes associated with Philippine Offshore Gaming Operations (POGO) not only harm China's interests but also the Philippines', the Chinese Embassy said Tuesday.
The Chinese Embassy released the statement after Senate President Juan Miguel Zubiri said that the Philippines is included in China's blacklist of tourist destinations due to the continued operations of POGOs.
"Crimes induced by and associated with POGO not only harm China's interests and China-Philippines relations, but also hurt the interests of the Philippines," the Chinese Embassy statement read.
"It is therefore widely believed that social costs of POGO far outweigh its economic benefits to the Philippines in the long run and POGO should be tackled from the root so as to address the social ills in a sweeping manner," it added.
In another statement sent later in the day, the Chinese Embassy denied placing the Philippines on a blacklist for tourist destinations, calling the report a "misinformation."
"The report of 'tourist blacklist' is misinformation. China has not placed the Philippines on its blacklist for tourism," the embassy said in a statement sent to reporters covering the foreign affairs and diplomacy beat.
"To further elucidate on the 'tourist blacklist' remarks, tourism is an important component of practical cooperation between China and the Philippines which has helped further deepen long-time friendship between the two peoples," the Embassy said.
"Before the COVID-19 pandemic, close to two million Chinese nationals traveled to the Philippines in 2019, making China the second largest source of tourists. We expect more Chinese tourists to come to this country after the pandemic," it added.
During the meeting between Zubiri and Huang at the Senate on Monday, the Senate president said he was told that the Philippines is now part of China's blacklist of tourist destinations.
"They [China] do not know if a tourist will be joining POGO operations and they don't know if their nationals who go to the Philippines will be safe from illegal activities being done by the triad, by the syndicates operating POGOs," Zubiri said.
The Chinese Embassy said Huang reiterated China's policy on, and firm opposition to, POGOs during his conversation with Zubiri.
They once again emphasized that Chinese citizens who are gambling overseas, opening casinos to attract Chinese citizens as primary customers constitute gambling crimes under China's laws and regulations.
"Criminal liability can be pursued in accordance with the provisions of the Criminal Law of China. Chinese government and law enforcement have been taking tough measures to combat all forms of gambling," the Chinese Embassy said.
"Most of the recent crimes targeted at Chinese citizens in the Philippines are related to POGO. Chinese government cares about and protects the safety and legitimate interests of each and every overseas Chinese citizen," it added. — BM/KG, GMA News