Filtered By: Topstories
News
15,314 new COVID-19 cases from Oct. 10-16, 2022 —DOH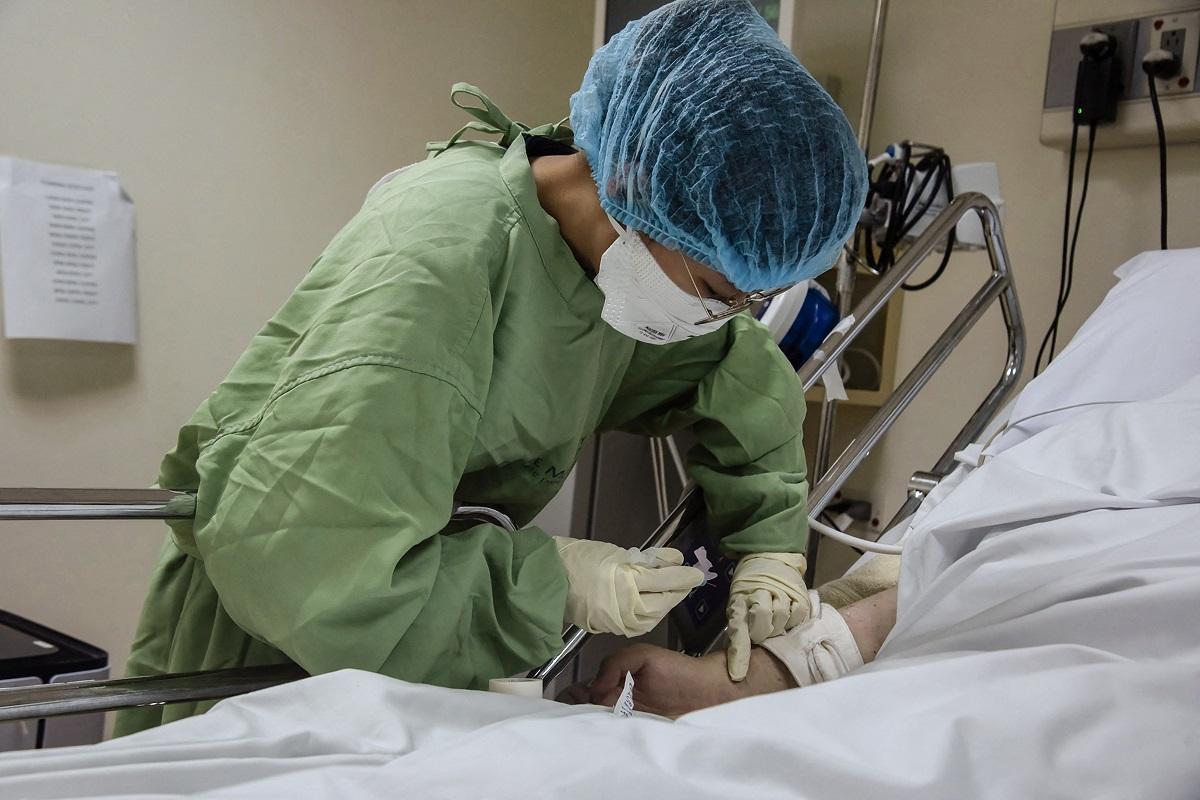 The Philippines recorded 15,314 new COVID-19 infections from October 10 to 16, 2022, the Department of Health (DOH) said on Monday.
Based on the agency's latest bulletin, the cases logged in the recent week were 7% higher than the 14,333 cases logged from October 3 to October 9.
The daily case average for the recent week was 2,188, an increase from the previous period's average of 2,048.
A total of 251 additional verified COVID-19-related deaths were also belatedly reported in the past week. These deaths were logged from August 2020 to October 2022.
Of the 251 deaths, 33 occurred in October 2022, eight in September 2022, two in August 2022, one in February 2022, 194 in August 2021, 12 in July 2021, and one in August 2020.
Thirty-three of these fatalities also occurred between October 3 to 16 alone.
Data also showed that 690 severe and critical cases were admitted in hospitals due to COVID-19 as of October 16. This was 9.6% of the total COVID-19 admissions, according to DOH.
Of the 2,504 intensive care unit (ICU) beds, 625 or 25% were occupied. Meanwhile, 5,697 or 26.8% of the 21,281 non-ICU COVID-19 beds were in use.
Of the new cases recorded from October 10 to 16, there were four individuals tagged as new severe or critical cases. DOH said this was only 0.03% of the new cases reported for the week.
1,938 new cases logged Monday
Meanwhile, the DOH said 1,938 new COVID-19 cases were recorded in the country on Monday, bringing the nationwide tally to 3,984,815.
Based on its latest bulletin, the DOH said the active infections further slipped to 25,848 from the 26,003 monitored on Sunday. It marked, however, the fifth straight day the Philippines has more than 25,000 active cases.
Total recoveries rose to 3,895,420 while the death toll rose to 63,547.
Metro Manila remains the region with the most new infections in the last 14 days with 10,005. It was followed by Region IV-A with 5,090; Region III with 2,738; Region XI with 1,438 and Region VI with 1,285.
Bed occupancy in the country remains at low risk with 25.7% or 7,338 occupied out of the 28,603 hospital beds nationwide. 21,265 are vacant.
10,089 individuals in the country were tested for the virus on Sunday, October 16. 314 testing laboratories submitted their results.
Vaccination updates
Further, a total of 73,397,437 Filipinos or 93.98% of the government's target population are now fully vaccinated against COVID-19, according to DOH.
Of this number, 85,021 were vaccinated from October 10 to 16.
The number of boosted individuals also increased to 20,318,781, of whom 184,863 were boosted in the same period.
Meanwhile, at least 6.8 million senior citizens or 79.01% of the target A2 population have also received their primary vaccine series. — Giselle Ombay and Sundy Locus/BM, GMA News