Filtered By: Topstories
News
Marcos leaves for ASEAN summit in Cambodia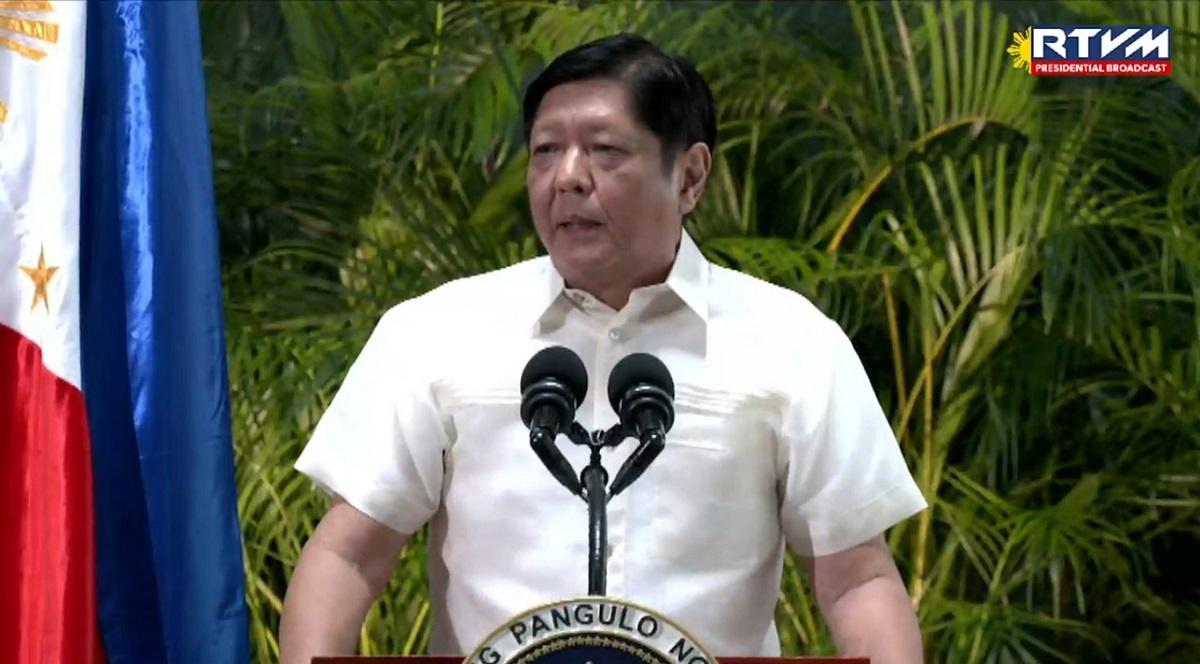 President Ferdinand "Bongbong" Marcos Jr. left for Cambodia on Wednesday afternoon to participate in the 40th and 41st ASEAN Summits and Related Summits.
Marcos underscored that his attendance and participation in the summits, scheduled from November 10 to 13, will promote and protect the country's interests in ASEAN.
"I have spoken often about the importance that I put to the partnerships that we make as we go forward and start to live the future of the new global economy and I think this is going to be a very very good opportunity for us to forge new partnerships and to strengthen those that have already existed for very long time," Marcos said in his speech before leaving for Phnom Penh.
"We will emphasize regional cooperation on maritime security, climate change, food security, health cooperation, and economy recovery amongst others," Marcos added.
Further, he said the ASEAN would be an instrument to address regional issues such as the COVID-19 pandemic, the situation in Myanmar, developments in the South China Sea and Russia's invasion of Ukraine.
"We will also be having bilateral meetings with some of my counterparts in ASEAN and ASEAN's dialogue partners. I will seek further cooperation in key priorities of my administration as well as how to explore what we can do to come together to address the most pressing issues of the region," he said.
According to the President, he would also promote the Philippines not just as an investment and tourism center but a "global partner" for other ASEAN member states.
"And with that Id just like to thank all our ASEAN partner members for the interest that they have shown in the new policies that we have established here in the Philippines since I took office," Marcos said.
Marcos Jr. will have at least two bilateral meetings on the sidelines of the summit, specifically with his counterparts from Cambodia and the Republic of Korea.
On top of the list of topics which will be discussed during the meetings are matters related to the post-pandemic economic recovery and transformation. The South China Sea row is also expected to be tackled, according to the Department of Foreign Affairs.
The ASEAN Summit is the highest policy-making body in ASEAN comprising the heads of state and government of ASEAN member states.
The Philippines' commencement date with ASEAN was on August 8, 1967.
The ASEAN is pushing to accelerate the economic growth, social progress, and cultural development in the region through joint endeavors in the spirit of equality and partnership to strengthen the foundation for a prosperous and peaceful community of Southeast Asian Nations. — BM, GMA Integrated News