Filtered By: Topstories
News
AMID 'MONITORED' CHINESE ACTIVITIES
DND to military: Strengthen presence in West Philippine Sea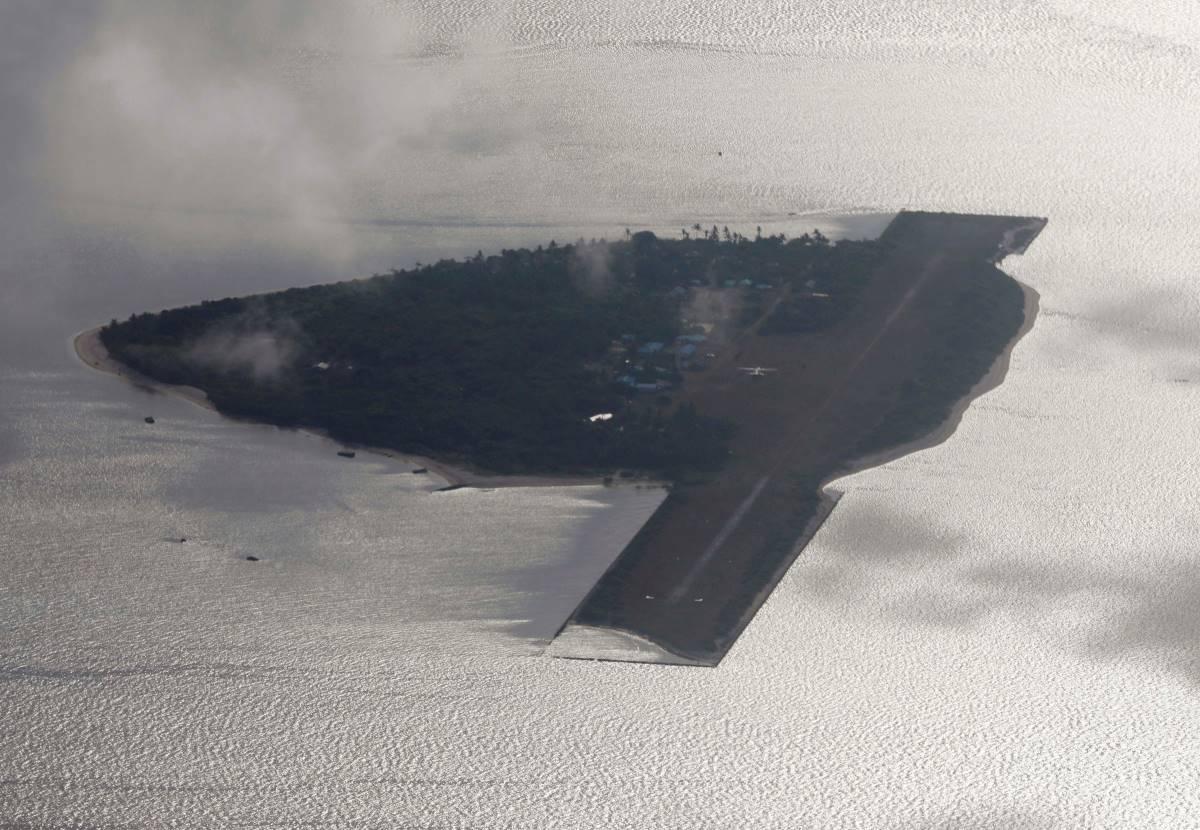 The Department of National Defense (DND) on Thursday said it has ordered the Armed Forces of the Philippines (AFP) to strengthen its presence in the West Philippines Sea (WPS) amid reports of new Chinese activities in the area.
"The DND has directed the AFP to strengthen the country's presence in the WPS, following the monitored Chinese activities close to Pag-asa Island," the DND said in a statement.
The DND issued the statement following a report by Bloomberg regarding China building new constructions and reclamations in at least four unoccupied features in the Spratlys namely Eldad Reef, Whitsun Reef, Lankiam Cay, and Sandy Cay.
Eldad and Whitsun Reefs are located 48 and 60 nautical miles, respectively, from Pag-asa Island and are within the 200 nautical miles exclusive economic zone (EEZ) of the Philippines.
According to the DND, encroachment in the WPS or reclamation on its features is a threat to the security of Pag-asa Island "which is part of Philippine sovereign territory."
It added that these activities may endanger the marine environment and undermine the stability of the region.
The DND called on China to observe the existing international order and avoid aggravating tensions in the WPS and South China Sea.
"We strongly urge China to uphold the prevailing rules-based international order and refrain from acts that will exacerbate tensions in the West Philippine Sea and the larger South China Sea," it said.
'Fake news'
The Chinese embassy in Manila and the South China Sea (SCS) Probing Initiative have denied Bloomberg's report, calling it "fake news."
In a tweet, the SCS Probing Initiative said sandbars and formations of Lankiam Cay, Eldad Reef, and Whitsun Reef "naturally change every year" while Sandy Cay is already occupied by Vietnam.
The tweet was retweeted by the Chinese embassy in Manila.
While China previously reclaimed areas it claimed in the South China Sea, officials quoted by Bloomberg expressed alarm on its "unprecedented" new building activities on unoccupied features, warning that this a move to change the status quo and bolster its claim and control over the waters.
The Department of Foreign Affairs (DFA) earlier said it is "seriously concerned" over reports of China's new construction and reclamation activities in the South China Sea, saying it violates international law and existing agreement with claimants.
The South China Sea is a vital sea lane where oil and natural gas have been discovered in several areas.
In 2013, the Philippines challenged China's legal basis for its expansive claim before the Permanent Court of Arbitration in The Hague, Netherlands, and won the case in a landmark award in 2016 after the tribunal invalidated Beijing's assertions.
China has ignored and belittled the ruling, maintaining "indisputable" and "historical" claim over nearly the entire waters even as it encroaches on the territories of its smaller neighbors like the Philippines. —KBK, GMA Integrated News