Filtered By: Topstories
News
US think tank says China coast guard stopped PH Navy vessel from reaching Panatag Shoal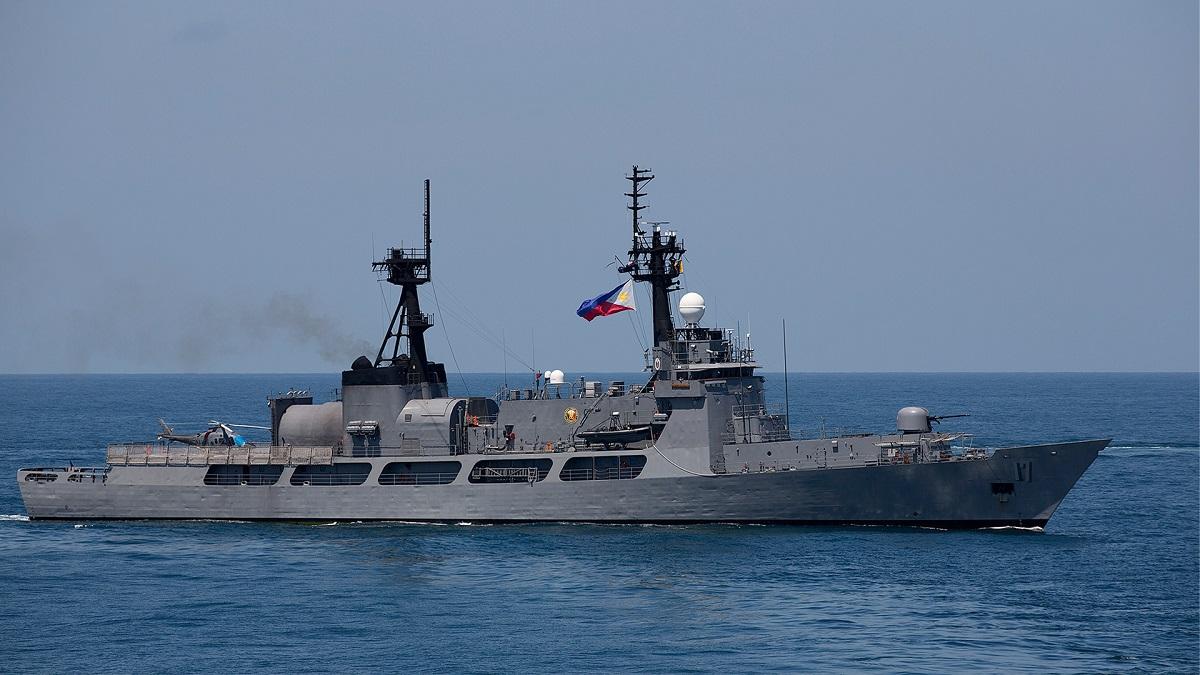 A US academic center said Thursday that a "confrontation" occurred between a Chinese coast guard vessel and a Philippine Navy ship in the West Philippine Sea last month.
Citing satellite images gathered by Stanford University's Gordian Knot Center (GKC) for National Security Innovation in partnership with other research centers and data providers, Raymond Powell of the GKC said that the Chinese vessel stopped the BRP Andres Bonifacio from reaching Panatag Shoal, also known as Scarborough Shoal, on December 8 last year.
"Recently, there was a confrontation, about a month ago, between a Chinese coast guard vessel and BRP Andres Bonifacio right by Panatag or Scarborough Shoal. What we can draw from this experience is that Andres Bonifacio, coming from the northeast, [is] coming down towards the direction of Scarborough Shoal. The Chinese coast guard vessel, numbered 3303, identified as unknown because for some reason a couple of days prior to this, swapped numbers but it is the same ship...comes out and puts itself between the Bonifacio and Panatag Shoal," said Powell, a retired US Air Force colonel, at a forum organized by the Stratbase Institute.
"The two ships converge to about 800 meters, they go from north to south, and then eventually, the Bonifacio peels off and returns back to the Philippines," he added.
"As far as I know, this incident was never reported or was never discussed, but we are able to find out about it because there are tools available to us," Powell said.
Sought for comment, Armed Forces spokesperson Colonel Medel Aguilar said, "I still need to review the reports we received."
Powell said such incidents with China can be deterred by ensuring that the public is aware of the consequences of such actions and forming alliances to get credible data and defense.
He then cited a recent Pulse Asia poll showing that 84% of Filipinos want the Marcos administration to work with the United States government and beef up the Philippine Coast Guard and Navy to protect the Philippines' legal claims in the West Philippine Sea.
The poll, he said, "shows an engaged public is key to deterring China and building national resilience. The quantity and quality of information we are getting is going up, and the cost of it is going down, making it more accessible."
"We can know a lot more about what is happening in Philippine waters. We just need to know where to look, how to interpret it and how to tell the story. And that is really our concept: how do we put ourselves in the middle of this great technology, communicate with people who are most engaged, and shape the messages so the people can understand what is actually happening," Powell added.
President Ferdinand Marcos, Jr. returned from his state visit to China today and earlier said he and his Chinese counterpart Xi Jinping have agreed to find a compromise and measures that will be beneficial to Filipino fishermen in the West Philippine Sea.
An international tribunal in July 2016 junked China's sweeping claims to most of the South China Sea, including the West Philippine Sea, where Panatag Shoal is located. China has refused to recognize the ruling. — BM, GMA Integrated News