Filtered By: Topstories
News
BuCor files plunder, graft raps vs. Bantag, others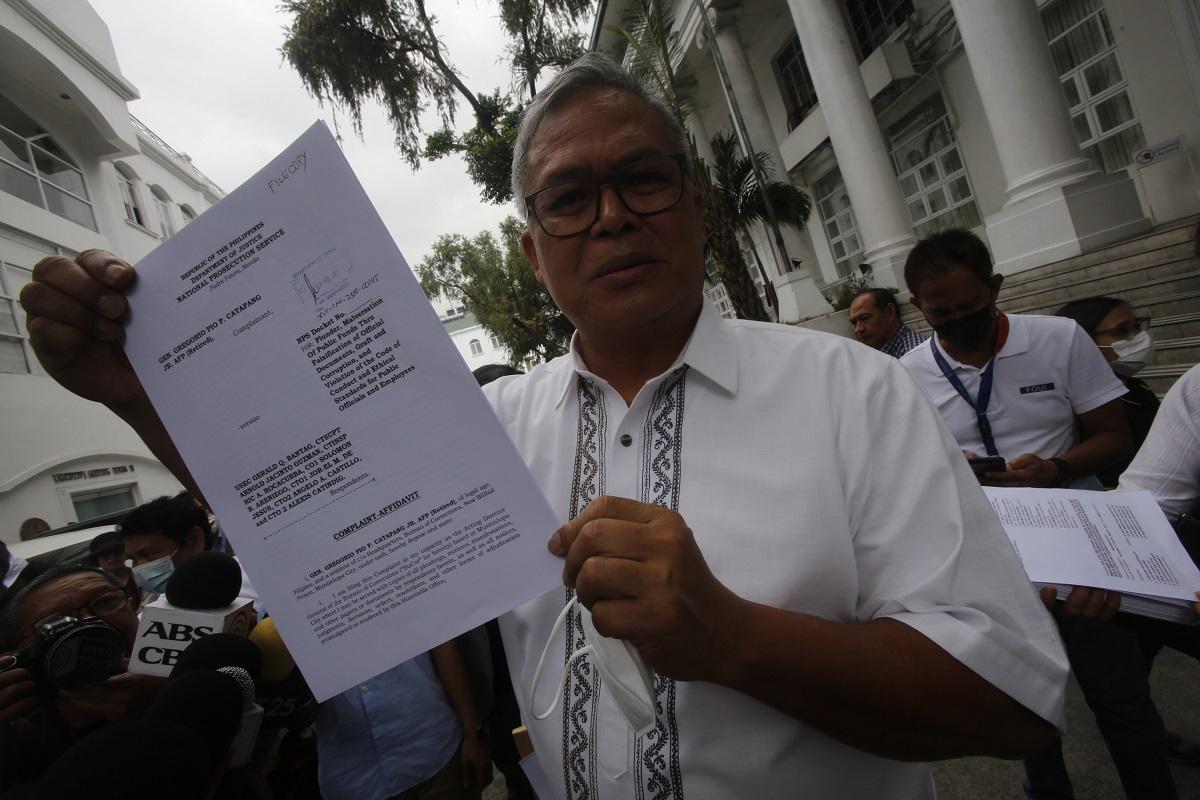 The Bureau of Corrections has filed multiple complaints, including plunder and malversation of public funds, against suspended BuCor chief Gerald Bantag.
Complainant BuCor acting chief Gregorio Catapang lodged the multiple complaints before the National Prosecution Service of the Department of Justice on Monday.
Aside from plunder and malversation of public funds through falsification of official documents, Bantag was also slapped with graft and corruption and violation of the Code of Conduct and Ethical Standards for Public Officials and Employees.
It was stated in the six-page complaint that while Bantag was with the BuCor as director general, a P1 billion project for the construction of three prison facilities at Davao Prison and Penal Farm (Lot 1), Iwahig Prison and Penal Farm in Puerto Princesa, Palawan (Lot 2) and Leyte Regional Prison (Lot 3) with an estimated cost of P300 million, each were bidded out in a public bidding on September 17, 2020.
"Respondent Bantag in conspiracy with, and with indispensable complicity of, the other herein respondents, has purposely and systematically orchestrated the diversion/misappropriation and/or consenting or permitting other persons, to take public funds, of the Bureau of Corrections," the complaint stated.
It added that Bantag's alleged sinister plan to "divert" or "misappropriate" public funds started when he had created a separate BuCor's Bidding and Award Committee (BAC) for the aforementioned three infrastructure projects.
Other respondents of the complaint include Correction Technical Superintendent Arnold Jacinto Guzman, Correction Inspector Ric Rocacurba, Correction Inspector Solomon Areniego, Correction Technical Officer 1 Jor-el De Jesus, Correction Technical Officer 2 Angelo Castillo, and Correction Technical Officer Alexis Catindig.
GMA News Online already reached out to Bantag's camp for comment on the matter but it has yet to respond as of posting time. — RSJ, GMA Integrated News